New Route of the Day (18 February 2023): Pegasus Airlines between Istanbul SAW and Plovdiv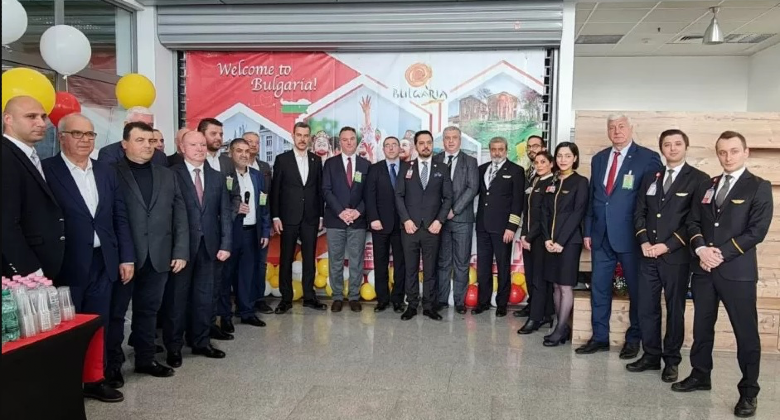 Pegasus Airlines, on 18 February introduced flights between Istanbul SAW and Plovdiv in southern central Bulgaria. The 390-kilometre 2-weekly service is maintained each Wednesday and Saturday, with the B737-800 aircraft. PC305 departs Istanbul SAW on Wednesdays at 10:25 local time, arriving at 10:35 local time, while on Saturdays it leaves Istanbul SAW at 15:50, arriving in Plovdiv at 16:00 local time. The return flight, PC306, is scheduled to depart Plovdiv at 11:40 local time on Wednesdays and 16:55 on Saturdays, arriving at 13:50 local time on Wednesdays and 19:05 on Saturdays. Pegasus Airlines is the only operator on the route.
What they said
Nikolay Naydenov, the Deputy Minister for Transport and Communication in the Bulgarian government, said: "Last year, Plovdiv Airport handled a record 230,000 passengers. With this new service, we expect our numbers to increase even further. The opening of this new route will significantly improve connections from the Plovdiv region to Europe and Asia, and will contribute to the development of the economy and trade. Furthermore, it will have a positive impact on the tourism sector."
Plovdiv Airport sees growing traffic
Located close to the village of Krumovo and around 10 kilometres south-east of Plovdiv, the airport serves the nearby ski resorts of Bansko, Pamporovo and Borovets which helps explain why the new route started now, rather than in the summer. Plovdiv is Bulgaria's second biggest city with a population of around 340,000 and lies on the banks of the Maritsa River.
In addition to Pegasus Airlines, the airport is served on a year-round basis by Arkia, Ryanair and Wizz Air, as well as a number of charter carriers. The airport handled a record 221,721 passengers last year, surpassing its previous best result of 133,654 passengers in 2018.