New Route of the Day (18 July 2022): Iberojet between Madrid and San Jose del Cabo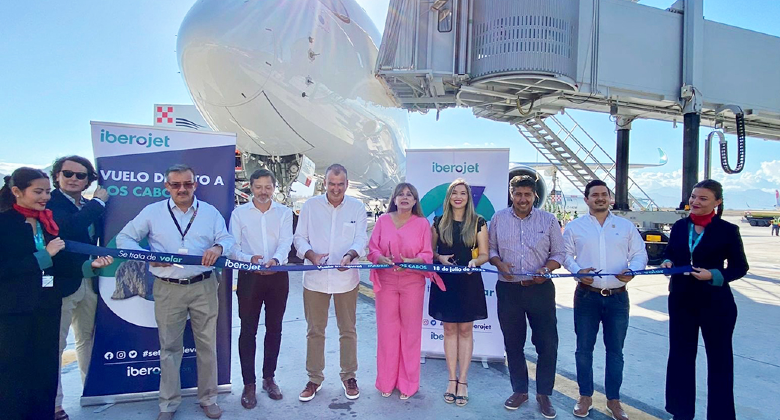 Iberojet (IATA code E9) has launched a new weekly service between Madrid and San Jose del Cabo in Mexico on 18 July. The 9,640-kilometre service will be flown on Mondays for nine weeks using the airline's A350-900s. No other carrier serves this route.
Iberojet is the new brand name for Evelop Airlines after it merged with its parent company Orbest in late 2020. According to the airline's website, its fleet comprises two A350-900s, one A330-900, three A330-300s and one A320. The airline is currently offering non-stop scheduled service this summer from Madrid to Cancún, Havana, Mauritius, Punta Cana, San Jose del Cabo and San Jose (Costa Rica).
Six carriers connect Spain and Mexico
This August there are set to be 65 weekly flights between Spain and Mexico operated by six carriers. The routes are (weekly frequency in brackets):
Aeromexico: Madrid to Guadalajara (3), Mexico City (15) and Monterrey (3)
Air Europa: Madrid to Cancún (4)
Emirates: Barcelona to Mexico City (7)
Iberia: Madrid to Mexico City (19)
Iberojet: Barcelona to Cancún (2); Madrid to Cancún (6) and San Jose del Cabo (1)
World2fly: Madrid to Cancún (5)