New Route of the Day 2 (16 December 2021): Eurowings between Frankfurt and Tampa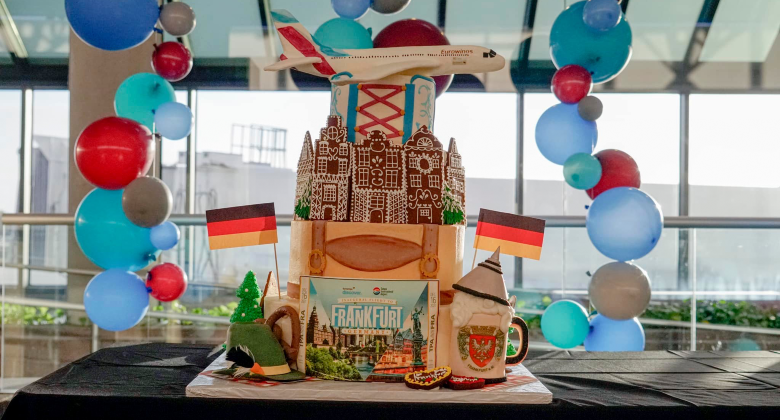 Eurowings Discover, the long-haul leisure airline which is part of the Lufthansa Group, on 16 December began flying between Frankfurt and Tampa in Florida. The 7,760-kilometre route will operate 4-weekly using the airline's A330-200s. The aircraft features 22 Business Class seats, 17 Premium Economy seats and 231 Economy Class seats, of which 44 offer extra legroom. Frankfurt and Tampa were previously connected by Lufthansa, which flew the route between September 2015 and March 2020.
This is the first of several US routes that Eurowings Discover will operate. Service from Frankfurt to Fort Myers (3-weekly) and Las Vegas (5-weekly) will begin at the end of March 2022, followed by Salt Lake City (3-weekly) in May and Anchorage in Alaska (2-weekly) from June. In addition, Las Vegas will also be served from Munich starting next summer.
British Airways, Delta, Icelandair and Norwegian have also flown to Tampa from Europe
British Airways resumed transatlantic flights to Tampa from London LGW on 15 November using 777-200ERs. As a result, Tampa now has two non-stop services to Europe this winter. In recent years, Tampa has also welcomed Norwegian flights from Gatwick (October 2018 to March 2020), Icelandair from Reykjavik (September 2017 to May 2019) and Delta from Amsterdam (May 2019 to October 2019).
What they said
Frank Naeve, VP of Passenger Airline Sales, The Americas, Lufthansa Group, said: "The US remains the most important market for the Lufthansa Group outside of our European bases, and we remain committed to the region as we map our recovery from the impacts of the pandemic. Tampa is now our 18th gateway in the US, and Florida has our largest footprint, with more Lufthansa Group gateways than any other state in the country. Florida's travellers benefit from the extensive network we offer and we continue to see strong travel demand in the region."
Joe Lopano, CEO, Tampa International Airport, added: "Being the inaugural US market for Eurowings Discover is a huge honour for us. The resumption of nonstop flights to Frankfurt offers our travellers countless adventures in Europe and beyond, while infusing millions of tourism dollars into our region. We're thankful for our strong partnership with the Lufthansa Group and remain committed to supporting their growth in Tampa Bay."