New Route of the Day 2 (17 December 2021): easyJet between Milan MXP and Porto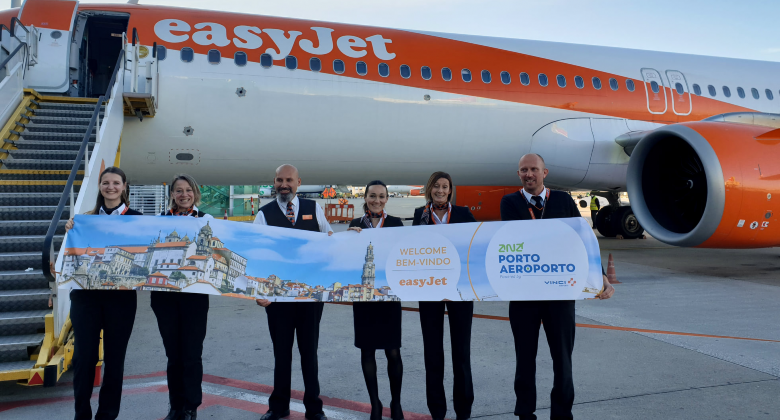 easyJet has added a new route between two of its bases. On 27 December it started connecting Milan MXP with Porto. The 1,490-kilometre route is operating between 2- and 4-weekly for the first few weeks, before becoming a daily service from 20 February. At present the airline's website is only showing availability until the end of March. Competition on the route comes from Ryanair which is offering a 5-weekly service in both W21/22 and S22. Technically, this is a route resumption for easyJet as Cirium data shows that the carriers flew the route between February 2010 and November 2012.
17 destinations served from Porto this winter
Based on current schedule data, easyJet is planning to serve 17 destinations non-stop from Porto this winter. In February 2022 it plans to operate 154 weekly departures compared with just 86 in February 2020, when there were also flights to 17 destinations. However, while Manchester, Montpellier and Stuttgart are no longer served in winter, new routes have been added to Berlin, Milan MXP and Rennes.
The full list of current destinations (and weekly frequencies) in February 2022 is as follows:
France: Bordeaux (7), Lyon (14), Nantes (7), Nice (7), Paris CDG (12), Rennes (3), Toulouse (5)
Germany: Berlin (3)
Italy: Milan MXP (7)
Luxembourg: Luxembourg (11)
Portugal: Funchal (17)
Switzerland: Basel (14), Geneva (29), Zurich (7)
UK: Bristol (2), London LGW (7), London LTN (2)
Come the summer season there will be additional seasonal services to Ibiza (3-weekly) and Palma de Mallorca (2-weekly), while 3-weekly Manchester flights will resume on 27 March.