New Route of the Day 2 (20 December 2021): Bees Airline between Lviv and Prague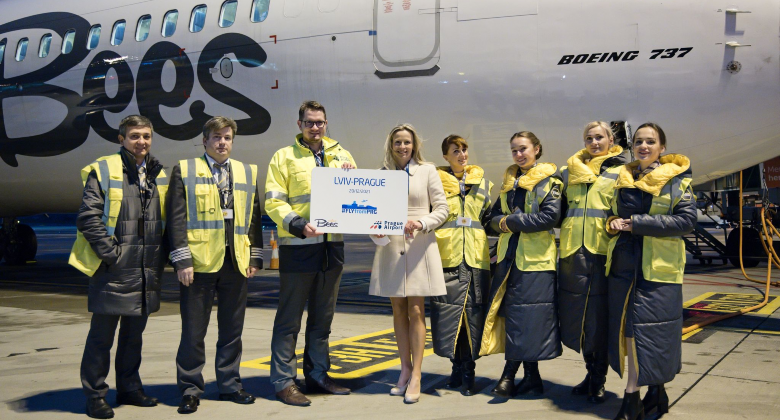 Ukrainian carrier
Bees Airline
(IATA code 7B) launched a new international route between
Lviv
and
Prague
on 20 December. The 690-kilometre route will operate on Mondays and Fridays and faces no direct competition. The route was previously served by CSA Czech Airlines between May 2011 and October 2012 (using a mix of ATR 42s and 737-500s) and also by SkyUp Airlines between October 2019 and March 2020 (2-weekly with 737-800s), with some additional flights during summer 2020. This is the airline's second route to Prague as it began 2-weekly service from Odessa to the Czech capital on 21 October.
Four new routes launched from Lviv at the end of 2021
This Prague route was the first of three international routes launched by Bees Airline from Lviv at the end of December. On 22 December it added 2-weekly service on the 1,940-kilometre route to Barcelona and followed that up with 2-weekly service to Tbilisi in Georgia, which launched on 28 December. It also began flying domestically between Lviv and Kiev IEV on 20 December. This 480-kilometre route is being offered until the end of March with 6-weekly flights in January, reducing to 4-weekly flights in March, according to the airline's website. Bees Airline currently operates a fleet of four 189-seat 737-800s according to planespotters.net, which have the registrations UR-UBA, UR-UBB, UR-UBC and UR-UBD. According to local news reports, the airline intends to grow by two aircraft in 2022 and add a further two aircraft in 2023. For an insight into how and why the airline came to be formed, check out
this revealing interview
(in Ukrainian).