New Route of the Day 2 (28 March 2023): Air Moldova between Chisinau and Baku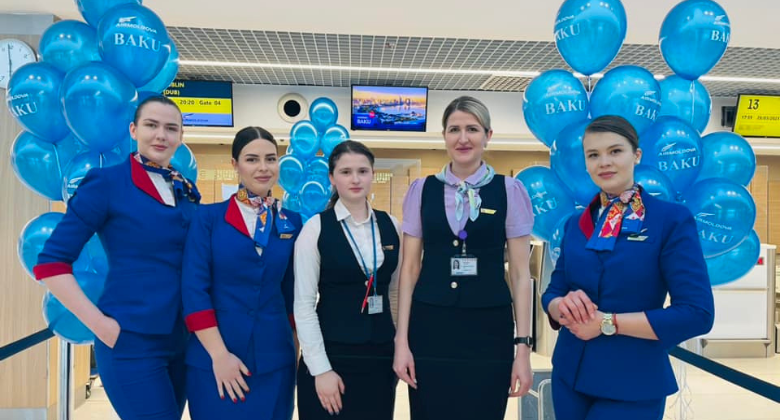 Air Moldova (IATA code 9U) on Tuesday 28 March launched services from Chisinau to Baku, the capital of Azerbaijan. Flights on the 1,840-kilometre route to Baku are being maintained 3-weekly, departing late on Tuesdays, Thursdays and Saturdays, with the return flight operating on Wednesdays, Fridays and Sundays. The service is initially being maintained by a wet-leased SkyUp 737-800 but will eventually be served by Air Moldova's 138-seat A319 aircraft.
Air Moldova faces no competition on the route. This summer, the Moldovan carrier plans to restore operations to Larnaca on 26 April and Barcelona on 27 April, which were last served prior to the pandemic, as well as launch new flights to Batumi in Georgia on 2 May.
Air Moldova faces headwinds
Air Moldova has been facing a number of issues due to its operating environment, with the country bordering Ukraine, as well as poor finances. In 2022, Moldova's airspace was closed for a month at the onset of the war in Ukraine, resulting in the suspension of all commercial flights in Moldova. Earlier in March, Wizz Air announced it was closing its base in Chisinau due to safety fears, which resulted in lessors terminating contracts with Air Moldova for two aircraft. This has forced the airline to wet-lease equipment to maintain its operations. Earlier this month, the Moldovan Civil Aviation Authority limited the airline's ticket sales due to amassed debt. Air Moldova has said it is a target of a "premeditated denigration campaign aimed at bankrupting the company." Air Moldova is the biggest carrier at Chisinau, ahead of FlyOne and TAROM.