New Route of the Day 2 – Americas (16 December 2021): Alaska Airlines between Portland and Tampa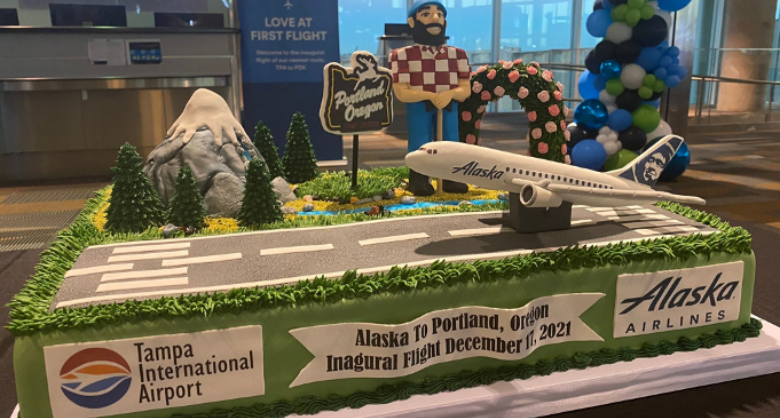 Alaska Airlines has expanded its network from Portland in Oregon by adding service to Tampa in Florida. The inaugural flight on the 4,020-kilometre route departed Portland on Thursday 16 December with the maiden return flight operating on Friday 17 December. The route is set to operate nine times in the first two weeks. After that it will operate weekly (on Saturdays) until 16 April. No other carrier connects these two airports. This winter, Alaska Airlines is also serving Tampa from Los Angeles (3-weekly), San Francisco (6-weekly) and Seattle-Tacoma (2-daily).
Serving over 40 destinations non-stop from Portland
According to Cirium data, Alaska Airlines accounts for 55% of flights and 53% of seat capacity at Portland in January. This is well ahead of its closest rivals Delta (14% of seats), United and Southwest (9% each). With the addition of Tampa, the carrier now serves 45 destinations non-stop from Portland, including four airports in Hawaii and three destinations in Mexico (Cancun, Puerto Vallarta and San Jose del Cabo), but none in Canada. In terms of weekly frequency, the leading route is Seattle-Tacoma with between 15 and 17 daily flights on the 210-kilometre sector. If measured by ASKs, the leading routes are New York JFK, Los Angeles and San Diego.