New Route of the Day 2 – Americas (17 November 2022): United between Washington and Cape Town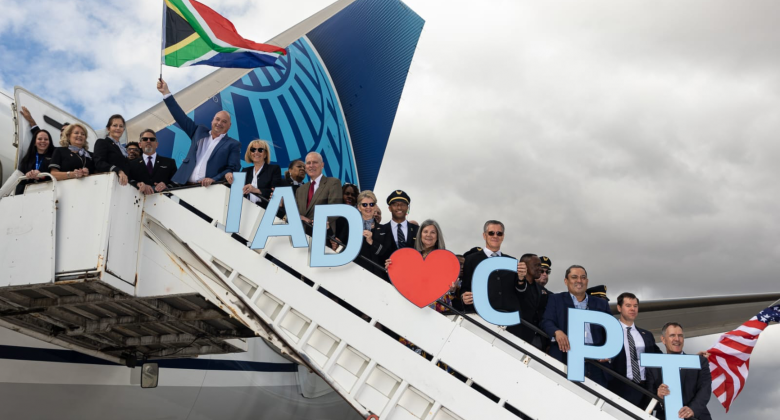 United on 17 November began non-stop service from Washington IAD to Cape Town in South Africa. The 12,750-kilometre route will operate 3-weekly using the airline's 787-9s. The airline faces no direct competition on the route. This becomes the Star Alliance member's third non-stop route to South Africa as it already serves both Cape Town (daily, launched pre-pandemic in December 2019) and Johannesburg (3-weekly, launched in June 2021) from New York EWR.
What they said
Jack Potter, President & CEO, Metropolitan Washington Airports Authority, said: "The Airports Authority and our airline partners have been intently focused on growing our service to Africa. This new Cape Town service further strengthens our region's already strong links to Africa and highlights United's continued international expansion at Washington Dulles. And with the opening of the Silver Line Metro station at Dulles, our passengers have more options than ever to travel around the region and around the world."
Henry Bird, Managing Director of Airport Operations at Dulles International Airport for United, added: "From the opening of the Silver Line Metro station at Dulles to the 60th anniversary of this airport, it has truly been a historic week for our Washington, D.C., hub. Tonight, United is proud to culminate those celebrations by becoming the first airline to provide non-stop roundtrip service from our nation's capital to Cape Town, South Africa. With Washington, D.C., being home to the fifth largest South-African-born population, these new flights will not only enrich and connect two capitals with strong cultural ties but also build upon our hub's growing service to the continent of Africa, where we recently also launched flights to Accra, Ghana, and Lagos, Nigeria."
United 3, Delta 2
The only other carrier offering non-stop service between the US and South Africa is Delta. The SkyTeam member currently offers daily service between its main hub at Atlanta and Johannesburg. A new, 3-weekly route from Atlanta to Cape Town is set to launch on 17 December. Delta uses A350-900s on both routes. Pre-pandemic South African Airways offered daily service between Johannesburg and New York JFK.