New Route of the Day 2 – Americas (19 November 2021): Elite Airways gets St. Augustine flying again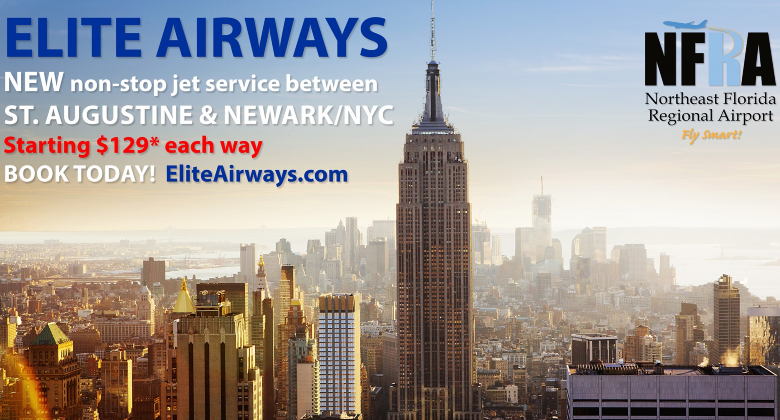 Elite Airways (IATA code 7Q) has helped put St. Augustine's Northeast Florida Regional Airport back on the commercial aviation map when it began 2-weekly service on Friday 19 November from New York EWR. The 1,360-kilometre route will operate on Mondays and Fridays using the airline's CRJ-700s, although the inaugural service was operated by a CRJ-900. Located only 70 kilometres from Jacksonville International Airport, these are the airport's first scheduled services since Via Airlines operated 2-weekly flights to Charlotte in November 2018. Frontier has also served the airport in the last decade with flights from Chicago ORD, Philadelphia, Trenton and Washington IAD.
Elite Airways is operating five scheduled routes this December. The others are Newark to Melbourne in Florida; and White Plains (IATA cose HPN, and also known as Westchester County Airport) in New York State to Portland PWM, Melbourne and Sarasota/Bradenton. According to planespotters.net, the airline's fleet comprises 11 CRJ-series aircraft, three -900s, two -700s, five -200s and one -100.