New Route of the Day (2 April 2023): airBaltic between Riga and Istanbul IST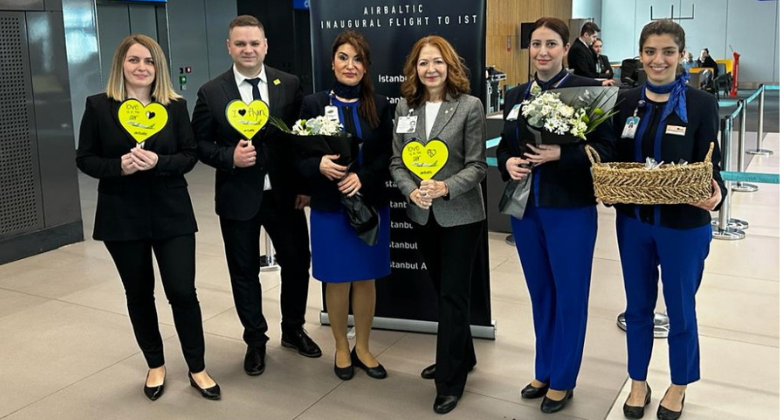 airBaltic (IATA code BT) inaugurated the first of twenty new routes for the summer with the introduction of seasonal flights between Riga and Istanbul IST on Sunday 2 April. The 1,775-kilometre service will be maintained 4-weekly on Mondays, Wednesdays, Fridays and Sundays with the 148-seat A220-300. It competes against Turkish Airlines' 10-weekly service on the route. airBaltic previously served Istanbul but discontinued operations in 2014.
What they said
Martin Gauss, President and CEO of airBaltic, said: "We are delighted to officially open our summer season this year and launch direct flights connecting beautiful Istanbul to our home base in Riga, Latvia. We hope these new flights will allow local travellers in Turkey to visit our Baltic home and explore the rich history, vibrant art and versatile experiences Riga has to offer."
airBaltic begins major expansion
airBaltic has kicked off its wide-ranging summer expansion which will see the airline add twenty routes to its network as it looks to redirect capacity previously utilised on its Ukraine and Russia operations. Most of the new services are seasonal and are primarily targeting leisure travellers, with a number of new routes to the shorelines of Greece, Croatia and Spain. New flights are being introduced from all four of the airline's bases this summer - Riga in Latvia, Tallinn in Estonia, Vilnius in Lithuania and Tampere in Finland. Overall, airBaltic is serving over seventy destinations in Europe, Scandinavia, the former Soviet republics and the Middle East this summer.