New Route of the Day (2 February 2023): Jazeera Airways between Kuwait City and Moscow DME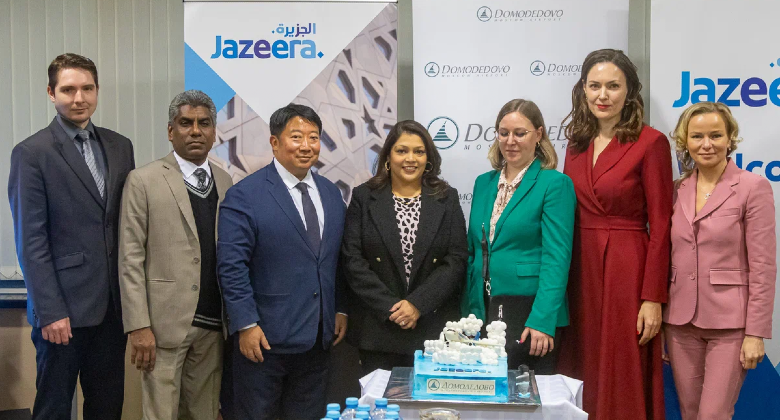 Jazeera Airways inaugurated a 4-weekly service between Kuwait City and Moscow DME on Thursday, 2 February. Using its fleet of A320s and A320neos, the 3,020-kilometre route is being served each Monday, Thursday, Friday, and Saturday. Flight J9335 departs Kuwait City at 18:40 local time, arriving in Moscow at 23:45 local time. The return flight, J9336, is scheduled to depart Moscow DME each Tuesday, Friday, Saturday, and Sunday at 00:30 local time, arriving in Kuwait City at 05:35 local time.
What they said
Rohit Ramachandran, Jazeera Airways CEO, said: "We expect high demand for this route from Day One, as our service comes at a time of a scarcity of flights serving Moscow. We are ideally placed in Kuwait to attract connecting leisure passengers from Russia as well as religious pilgrims to Saudi Arabia. We hope to expand the number of flights to our schedule during 2023."
Only service between Kuwait and Russia
Jazeera Airways' flights to Moscow DME are the only scheduled air service between Kuwait and Russia. According to Cirium data there have been no scheduled services between the two countries for the last 20 years. The development comes amid strong travel demand between Russia and the Gulf, with airlines shuttling transfer passengers through their respective hubs as links with Europe from Russian airports remain severed due to the conflict in Ukraine. Jazeera Airways is primarily targeting leisure customers from Russia with its new route, for onward travel to Dubai, Sharm El-Sheikh, and points in Turkey.
The airline's only other non-stop flights to Europe at present are to Istanbul IST (12-weekly) and Istanbul SAW (4-weekly). For the summer season these will be joined by three more Turkish routes (Antalya, Bodrum and Trabzon), as well as Belgrade, Munich,
Prague
and Sarajevo. Jazeera has also served London. Between November 2019 and July 2020 it served London LGW, while flights to
London LHR
were offered between June 2021 and December 2021.