New Route of the Day (20 June 2023): Avianca between San Salvador and Madrid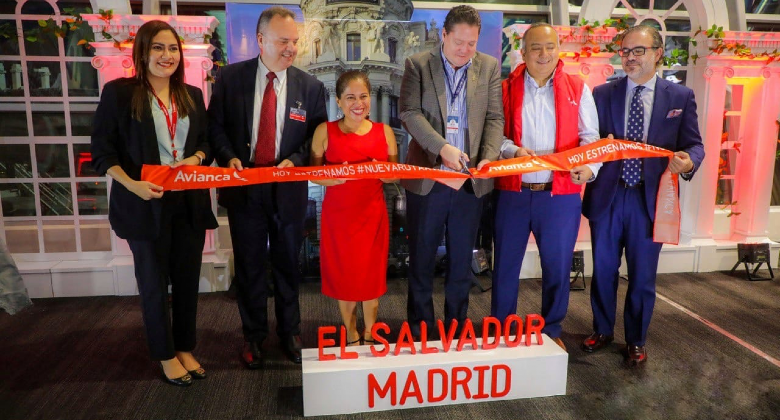 Avianca launched a new seasonal long-haul service between San Salvador and Madrid on Tuesday June 20. The 8,765-kilometre route will be maintained 3-weekly on Tuesdays, Thursdays and Saturdays with a wet-leased A330-200 from Spain's Wamos Air. The airline will compete directly against Iberia's 6-weekly flights between the two cities. Avianca will maintain operations on the route until 21 September.
Flight AV300 departs San Salvador at 23:10 local time, touching down in Madrid at 18:10 local time the following day. The inbound service, operating as flight AV301, departs the Spanish capital at 01:30 local time, touching back down in El Salvador at 05:00 local time.
What they said
Manuel Ambriz, Chief Commercial Officer at Avianca, said: "At Avianca we are committed to the connectivity of El Salvador, not only with the Americas but also with the European continent. This launch adds to the recent efforts to strengthen our international route network. With the inauguration of this flight, we reaffirm our commitment to being a key player for the country's connectivity, providing more efficient options for travellers."
Avianca is El Salvador's biggest airline
Avianca serves 22 destinations out of San Salvador, with the figure to grow to 23 when it introduces seasonal flights to Las Vegas on 15 July. The carrier has put an emphasis on expanding operations between San Salvador and the United States this year, with ten destinations served in the country during S23. With more than 2.5 million Salvadorians – those of birth or heritage – in the US, the market is mainly focused on visiting friends and relatives. This summer, Avianca has added 173,000 seats between the two markets, representing growth of almost 50%. Madrid represents the airline's first destination in Europe out of San Salvador.