New Route of the Day (21 July 2021): Middle East Airlines between Beirut and Amsterdam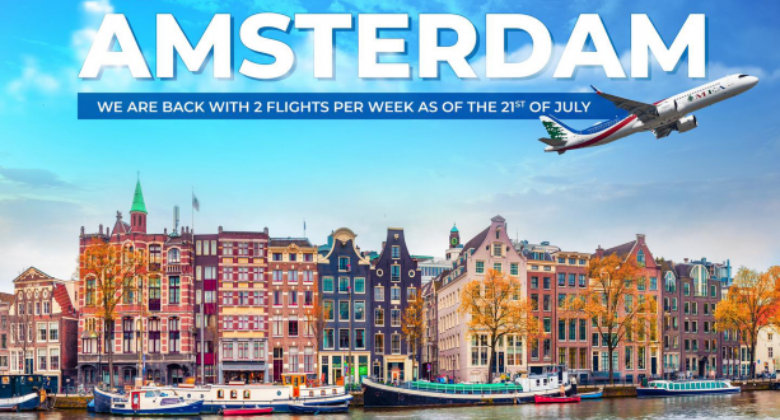 Middle East Airlines on 21 July launched service between its home airport in Beirut and Amsterdam, operating 2-weekly. The 3,196-kilometre route is already served by Transavia with 3-weekly flights, a route they launched in November 2018. KLM had previously served the route until July 2006. The inaugural service (flight number ME 199 operated by an Airbus A320 registration T7-MRF) departed Lebanon at 10:05 local time and touched down in the Dutch city at 13:15 local time, 40 minutes ahead of schedule.
Now serving 14 routes in Europe
With the addition of Amsterdam, Middle East Airlines now serves 14 destinations in Europe with non-stop service. On 1 July, the carrier had added 4-weekly service to Düsseldorf as its 13th European destination. Compared with August 2019 the only route no longer served non-stop is Milan MXP, which is now served via Rome FCO. Six of the 14 destinations are served at least daily; Paris CDG (18-weekly), Istanbul IST (14-weekly), Frankfurt (13-weekly), London LHR (12-weekly), and Athens and Larnaca (both 7-weekly).