New Route of the Day (22 April 2023): Transavia France between Paris ORY and Almeria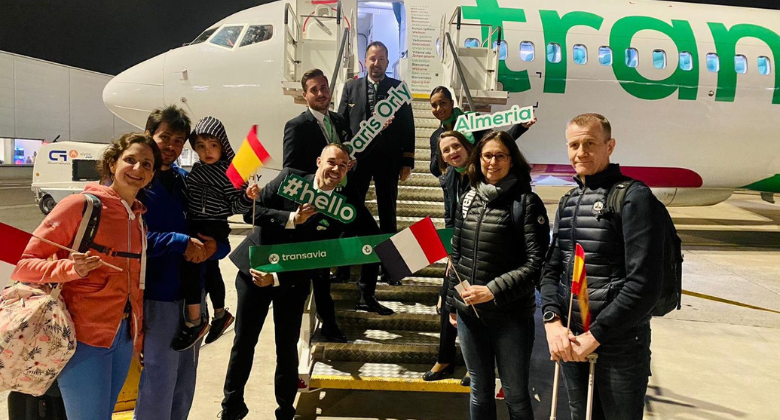 Transavia France has introduced a new seasonal service between Paris ORY and Almeria in southern Spain on Saturday 22 April. The 1,375-kilometre route will operate 2-weekly, on Tuesdays and Saturdays, with the 737-800 aircraft. Almeria becomes Transavia's fourteenth destination in Spain to be served out of France. It faces no competition on the route.
What they said
Nicolas Henin, Deputy General Manager for Sales and Marketing at Transavia France, said: "We are pleased to announce the opening of this new service, which demonstrates our desire to offer our customers more travel options at affordable prices. In this way, Transavia will become the only company to serve this route, helping to strengthen our presence in Andalusia."
Transavia France adds six new routes from Paris base
Transavia is consolidating its position at Paris ORY with the introduction of six new routes this summer, most of which will be maintained on a seasonal basis with a focus on leisure traffic.
26 March: Venice VCE (4-weekly)
20 April: Oslo OSL (4-weekly)
22 April: Antalya (2-weekly)
22 April: Izmir (2-weekly)
22 April: Paphos (weekly)
Furthermore, Transavia France is in the process of introducing an additional nine routes from the French market, complementing its new services from Paris ORY.
A subsidiary of Air France-KLM, Transavia comprises of a Dutch and French unit, with the latter operating 193 routes to 108 destinations in thirty countries during S23. Transavia France became the larger of the two entities in S21. Since then, its lead over the Dutch unit has increased year over year, fuelling much of the company's growth.