New Route of the Day (22 August 2021): Pegas Fly between St. Petersburg and Stuttgart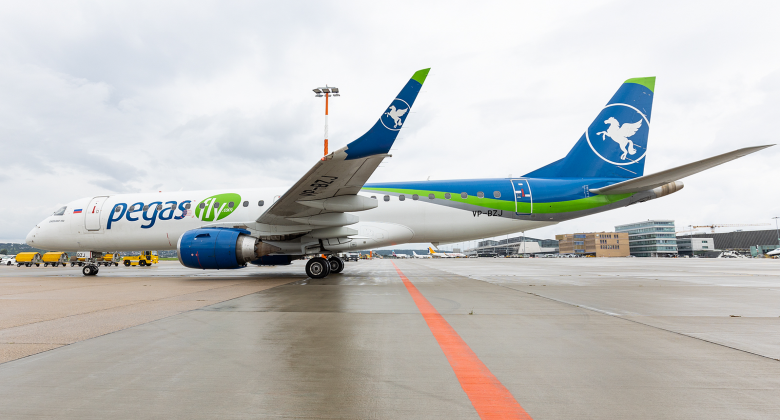 Russia's Pegas Fly launched a new weekly connection between St. Petersburg and Stuttgart in Germany on Sunday 22 August. The inaugural service on the 1,835-kilometre route (flight number EO 2171 operated by an Embraer E190, registration VP-BZJ) departed St. Petersburg at 11:30 and touched down in Stuttgart two hours and 43 minutes later at 13:13 local time. The return flight (EO 2172) departed the German city at 15:27 and arrived back in Russia two hours and 28 minutes later at 18:55 local time. According to Cirium Data and Analytics schedule information the two airports were last connected in the summer of 2011 by airberlin, who operated up to 3-weekly flights on the route.
Four German routes from St. Petersburg
With this addition Pegas Fly now serves four German airports this summer with weekly flights from St. Petersburg. All four were started this summer with Berlin (4 March), Düsseldorf (24 April) and Frankfurt (19 August) having already launched. Lufthansa competes on the Frankfurt route, while Aeroflot is a rival on the Berlin and Düsseldorf routes. Aeroflot also connects St. Petersburg with Hamburg and Munich.
Pegas Fly, founded in 1993 as Ikar Airlines, has a fleet of 15 aircraft according to planespotters.net, comprising one 777-200, four 767-300s, three 737-900s, one 737-800 and six 110-seat E190s.