New Route of the Day (22 June 2021): Aegean Airlines between Heraklion and Tirana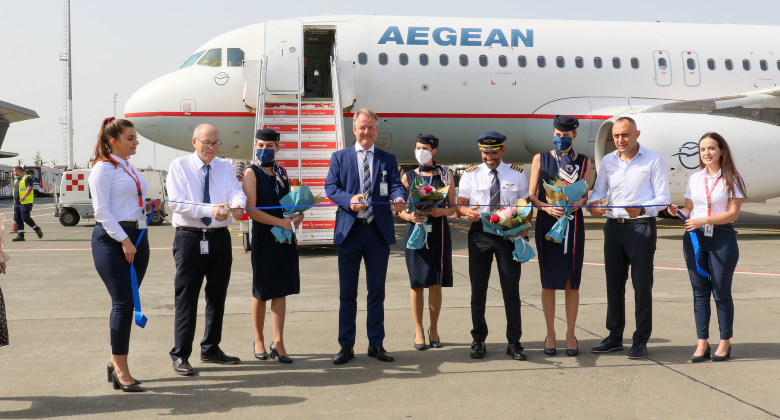 On Tuesday 22 June, Aegean Airlines began a 2-weekly service between Heraklion and Tirana, the capital of Albania. The 830-kilometre route will be served by the Greek carrier every Tuesday and Friday. According to flightradar24.com the inaugural flight (A3 464 operated by Airbus A320 registered SX-DGE) departed Heraklion at 16:00 and landed in Tirana at 16:11 local time, after a 71-minute flight. The return flight (A3 465) left Tirana at 17:04 arriving back at the Greek airport 64 minutes later at 19:08 local time. Aegean already serves Tirana with a daily service from its main base in Athens.
Aegean adds international routes from Greek regional airports
Aegean has been quite busy this summer starting new international routes from Greek airports other than Athens. In total it is planning to operate 51 such routes this summer (August) according to Cirium Data and Analytics schedule information; 19 from Heraklion, 14 from Thessaloniki, seven from Rhodes, six from Mykonos, four from Corfu and one from Santorini. This compares with just 37 such routes in S19.