New Route of the Day (22 June 2022): Jazeera Airways between Kuwait and Prague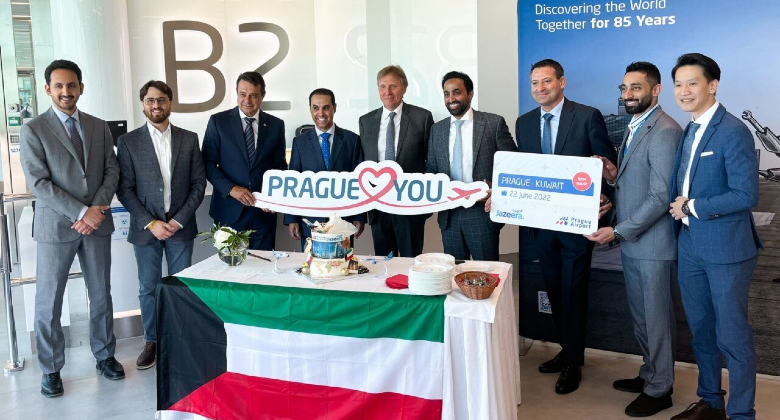 Jazeera Airways (IATA code J9) chose Wednesday 22 June as the launch date for its new 2-weekly service between Kuwait City and Prague. The second weekly flight will be on Saturdays. No other carrier operates this 3,650-kilometre route. It will be flown using Jazeera's A320 fleet. This brings to eight the number of destinations Jazeera serves in Europe. It already serves five destinations in Turkey (Antalya, Bodrum, Istanbul IST, Istanbul SAW and Trabzon), Sarajevo (started 26 June 2021) and Vienna (launched on 23 June this year). Last June, it began weekly service to London LHR, but the route was suspended in early January 2022, according to Cirium schedule data.
Almost 50 flights per week to the Middle East
There are currently 46 weekly flights between Prague and five airports in the Middle East:
Doha: Qatar Airways (7-weekly)
Dubai: Emirates (7-weekly) and flydubai (7-weekly)
Kuwait City: Jazeera (2-weekly)
Riyadh: flynas (3-weekly)
Tel Aviv: El Al (8-weekly), SmartWings (7-weekly), Arkia (3-weekly) and Israir (2-weekly)
Back in the summer of 2019, Air Arabia served Sharjah in the UAE (6-weekly), Ryanair served Amman in Jordan (2-weekly) and SmartWings served Beirut in Lebanon (5-weekly).