New Route of the Day (22 June 2023): Air Arabia Maroc between Oujda and Montpellier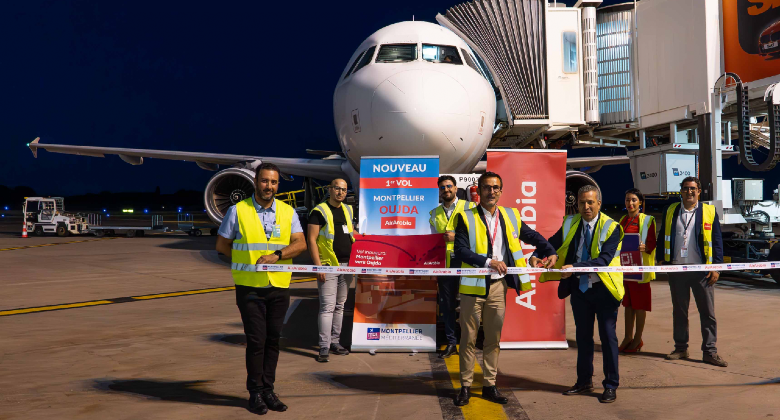 Air Arabia Maroc on Thursday 22 June introduced a new 2-weekly service between Oujda, in northeast Morocco, near the Algerian border, and Montpellier. The 1,100-kilometre service will be maintained on Thursdays and Sundays with the 174-seat A320 aircraft. The carrier faces no competition on the route.
The airline has added a further two new routes between Oujda and France recently with the introduction of flights to Lille and Lyon on 21 June.
What they said
Housam Raydan, Director of Corporate Communication and Customer Experience at Air Arabia, said: "The addition of new destinations has strengthened Air Arabia's position in France and offered customers wider travel options and exceptional service between Morocco and France. Additionally, the airline continues to implement its generous and flexible booking policies to ensure an optimal travel experience for passengers. With these new flights, Air Arabia continues to expand its network, offering even more destinations to travellers wishing to discover new horizons. The company looks forward to welcoming passengers on board its new flights."
Montpellier is Air Arabia Maroc's number one airport in France
Montpellier Méditerranée Airport boasts flights to five Moroccan cities, with Air Arabia Maroc maintaining operations from Casablanca, Fes, Nador and Tangier, in addition to the newly launched Oujda service. As a result, Montpellier is the carrier's number one airport in France in terms of capacity and third in its overall European network, In addition to Air Arabia Maroc, Montpellier is also served by Royal Air Maroc from Casablanca.
The majority of Air Arabia Maroc's routes are international, linking airports in Morocco with destinations in Europe. The carrier operates to nine countries in Europe. The leading market (by monthly departures from Morocco) is France. It is followed by Spain and Italy.
Air Arabia Maroc is a joint venture between Sharjah-based Air Arabia and Moroccan investors. With a fleet of 10 A320s, the airline is the biggest low-cost carrier headquartered in Morocco. Initially operating international routes just from Casablanca, it has gradually expanded its network to other Moroccan airports. While Casablanca remains the airline's biggest base for flights, it now also has a significant presence at Fez, Nador, Tangier and Oujda.