New Route of the Day (23 July 2023): Cabo Verde Airlines between Praia and Paris CDG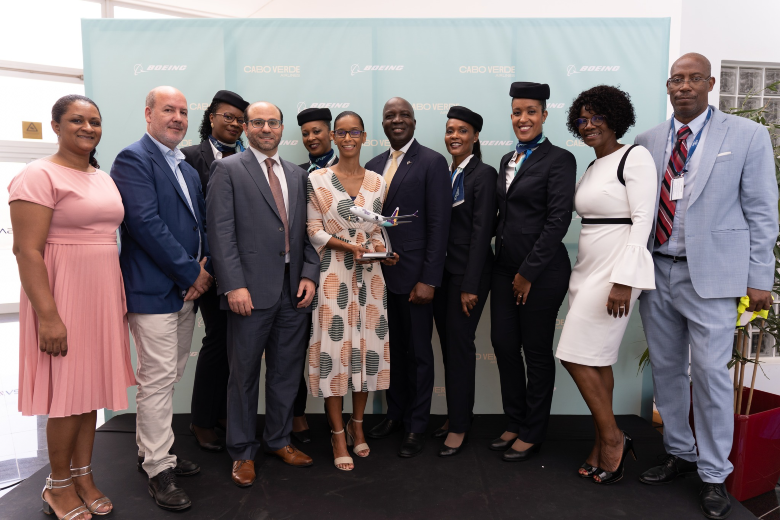 The national carrier of Cape Verde, Cabo Verde Airlines, launched operations between the island's capital of Praia and Paris CDG on Sunday 23 July. The 4,465-kilometre service will be maintained 2-weekly on Wednesdays and Sundays with a mix of 737-700 and 737 MAX 8 aircraft. It faces no competition on the route. The airline last operated between the two cities in March 2020 after which it suspended all operations due to the Covid-19 pandemic.
Flight VR640 departs Praia at 09:30 local time, lading at Paris CDG at 18:30 local time. The return service, operating as flight VR641, takes off from the French capital at 11:00 local time on Mondays and Thursdays, touching back down in Cape Verde at 14:20 local time.
What they said
Jorge Santos, Minister of Communities of Cape Verde, said: "The resumption of the Cape Verde - Paris air link represents a significant milestone for the Cape Verdean community and for Cabo Verde Airlines, providing greater mobility and connection between the archipelago and the diaspora in Europe. Furthermore, it demonstrates the Cape Verdean government's commitment to supporting the diaspora and fostering economic development by promoting business and expanding international air connections."
Cabo Verde Airlines expands fleet to rebuild network
Cabo Verde Airlines, formerly known as TACV, has experienced numerous setbacks over the past few years resulting from the covid pandemic. The carrier was renationalised by the government In July 2021 after its former owner Loftleidir Icelandic, part of the Icelandair Group, could no longer support the airline. It has since tried to rebuild its international operations, having restored flights to Lisbon, alongside Paris CDG. It next plans to restart services to Boston. Prior to the pandemic, the carrier served 11 international destinations.
Cape Verde Airlines is basing much of its recovery efforts on the lease of a 737 MAX 8 aircraft which it took delivery from the Boeing Capital Corporation this month. The MAX will allow the carrier to relaunch its African, European, and American routes. It complements the airline's only other aircraft, a 737-700 on operating lease from TAAG Angola Airlines.
VINCI takes over Cape Verde's airports
France's VINCI Airports has assumed the management of all of seven airports in Cape Verde this week, after reaching an initial agreement with the government to do so back in July 2022. The French company will manage the airports under a 40-year concession. VINCI's Portuguese subsidiary (ANA-Aeroportos de Portugal) is also involved in the deal, with a 30% stake.
Cape Verde is an archipelago and island country in the central Atlantic Ocean consisting of ten volcanic islands. Its official language is Portuguese with a population of just over half a million. Cape Verde has a sizeable diaspora, outnumbering those living on the islands. The main diaspora points are in Portugal, France and the United States.