New Route of the Day (23 June 2021): Eurowings between Hamburg and Mykonos/Santorini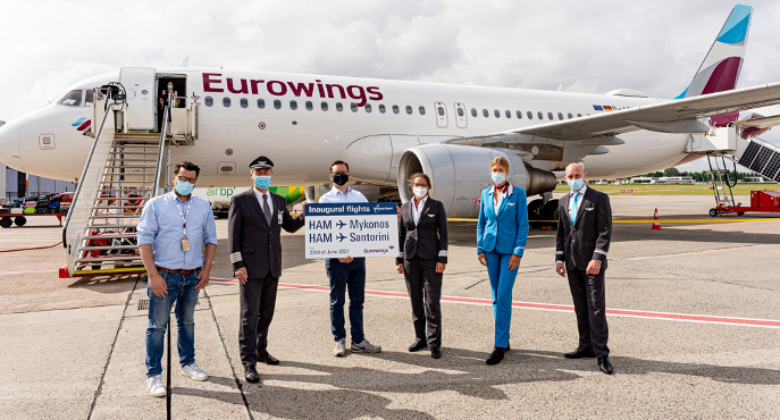 On Wednesday 23 June, Eurowings began weekly service between Hamburg and two Greek island airports, Mykonos and Santorini. Neither route faces direct competition at this time. The Mykonos route was previously served back in 2005/2006 by both airberlin and Hapag Lloyd, while Santorini has been served non-stop from Hamburg by Condor (May 2010 to September 2012) and Germania (July 2015 to October 2018).
Eurowings is #1 in Hamburg
Lufthansa's in-house LCC Eurowings has been Hamburg's busiest carrier by scheduled seats since 2014, when it overtook Lufthansa having taken over all of the parent company's non hub-feeding routes (Frankfurt and Munich). Since then, it has served between 40 and 50 destinations from Hamburg each summer with non-stop flights. Apart from these two new Greek routes, other planned new destinations for Eurowings from Hamburg this summer include Malaga (set to start on 24 June), Valencia (starting in August), Gothenburg (starting in October) and Marrakech (starting in November).