New Route of the Day (24 February 2023): Badr Airlines between Khartoum and London LGW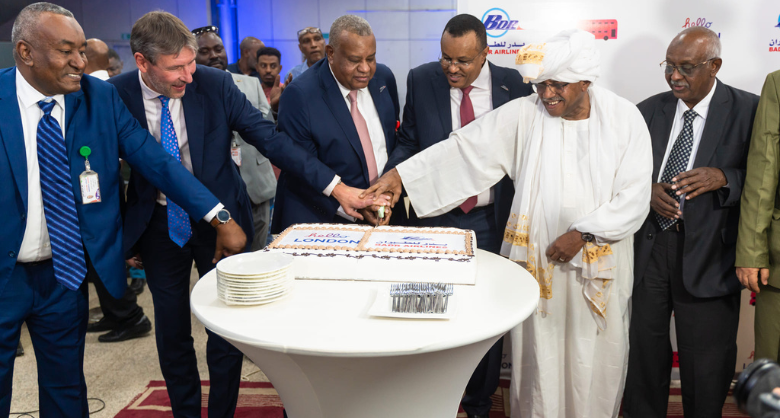 Sudan's largest carrier Badr Airlines launched 2-weekly flights between Khartoum and London LGW on 24 February. The 4,910-kilometre route operates Tuesdays and Fridays via Istanbul IST on the outbound and via Cairo on the inbound service. Badr Airlines is using a wet-leased B737-800 from Air Explore on the route, as the Sudanese carrier is banned from flying to the United Kingdom for safety reasons. Flight J4695 departs Khartoum at 01:00 local time, arriving in London LGW at 10:00 local time with an approximate 3-hour stop at Istanbul IST. Flight J4696 leaves London LGW at 11:40 local time, arriving in Khartoum at 21:30 local time.
What they said
Hashim Youssef Al-Daqir, Chairman of the Board of Directors at Badr Airlines, said: "This is a historic moment for Badr Airlines. I would like to thank all employees for their tremendous efforts. This is the beginning of Badr Airlines' expansion into Europe, which will see the addition of more destinations on the continent. Significant efforts have been made to launch flights to London, which have been absent for over a decade, and to re-establish Khartoum as a major aviation hub in the region. We will continue to raise the name of Sudan high by flying all over the world. I would like to thank the Civil Aviation Authority and the Airport Holding Company for their assistance in launching these flights."
Flights between Sudan and UK resume after over a decade
Badr Airlines' service between Khartoum and London LGW marks the resumption of flights between the two countries after 11 years. Services were last maintained by bmi British Midland via Beirut in 2012. Despite a high volume of two-way traffic between the two countries, it has been difficult to establish services over the past years due to sanctions and a ban on Sudanese carriers to fly into the UK. As a result, Badr Airlines is utilising a wet-leased B737-800 on the route from Slovakian charter carrier Air Explore.
Badr Airlines flies from its base in Khartoum on international routes to neighbouring countries, as well as to Nigeria, Saudi Arabia, Jordan, Qatar, the United Arab Emirates and Turkey. The company has a fleet of ten Boeing 737 aircraft.