New Route of the Day (24 June 2023): Air Arabia Maroc between Tangier and Cologne Bonn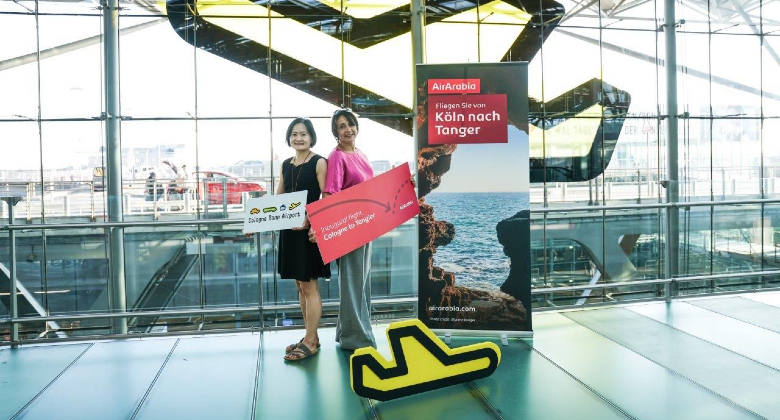 Air Arabia Maroc (IATA code 3O) now offers non-stop service between Tangier and Cologne Bonn in Germany. The 1,980-kilometre route will be flown by the Moroccan LCC every Saturday for the rest of the summer using its A320s, with the first flight having taken place on 24 June. Competition on the route comes from Eurowings, which has served the market since 2012. The Lufthansa subsidiary flies 2-weekly on Mondays and Fridays.
The previous day had seen Air Arabia Maroc add a new route between Tangier and Palma de Mallorca (also served weekly) and resume service to Montpellier after an absence of several years. These three new services bring the airline's network from Tangier to 15 routes, two of which are domestic. Compared with last summer, routes to Malaga and Seville have been dropped.
Air Arabia Maroc already serves Cologne Bonn from Nador, a route it launched in November 2010. In the past, it has also operated flights to the German airport from Agadir and Casablanca.
Germany – Morocco market up 22% versus last summer
Analysis of Cirium data shows that seat capacity between Germany and Morocco is up 22% this summer compared with S22. By far the biggest carrier in the market is Ryanair, with almost 46% of seats. Then comes Royal Air Maroc (13%), Eurowings (12%), Air Arabia Maroc (10%), Lufthansa (10%), Eurowings Discover (4%) and TUIfly (3%).