New Route of the Day (25 June 2023): Widerøe between Oslo TRF and Florence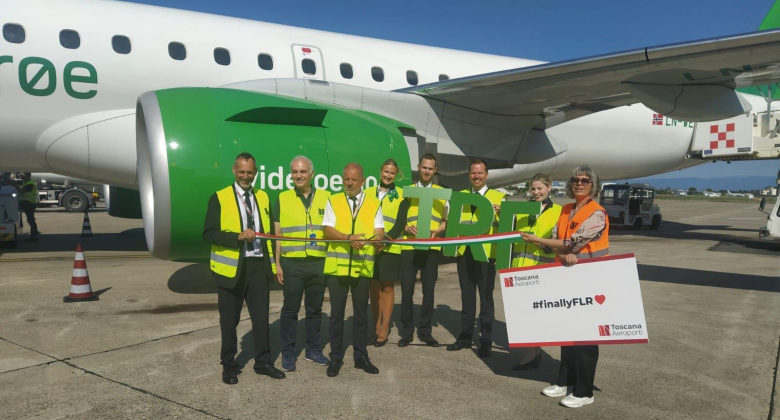 Widerøe (IATA code WF), the Norwegian regional carrier, has introduced another international route. On 25 June it began 3-weekly service between Oslo TRF and Florence. The 1,710-kilometre route will be flown on Tuesdays, Thursdays and Sundays using the airline's Embraer E195s. No other carrier connects these two airports. However, SAS began service from Oslo OSL to Florence on 28 June, with the Star Alliance member offering 4-weekly service initially, reducing to 3-weekly in August.
This is Widerøe's second route to the Italian airport as it already offers 4-weekly flights from Bergen, a route it launched last summer. It is also the airline's third international route from Oslo TRF, joining Copenhagen (served daily) and Nice (3-weekly).
12 routes from Bergen
Bergen is the main airport for Widerøe's international services. This summer it is currently offering non-stop service to 12 destinations across Europe (weekly frequency in brackets):
Aberdeen (12)
Alicante (7)
Billund (4)
Dublin (2)
Faroe Islands (2)
Florence (4)
Gothenburg (6)
Hamburg (4)
London STN (2)
Munich (2)
Nice (4)
Palma de Mallorca (1)
Dublin and London STN are new for this summer. Stansted replaced Heathrow as the airline's gateway to the UK capital. In addition, service to Liverpool is set to resume on 21 August, having last been served in early 2020.