New Route of the Day (25 March 2022): Flyr between Oslo and Berlin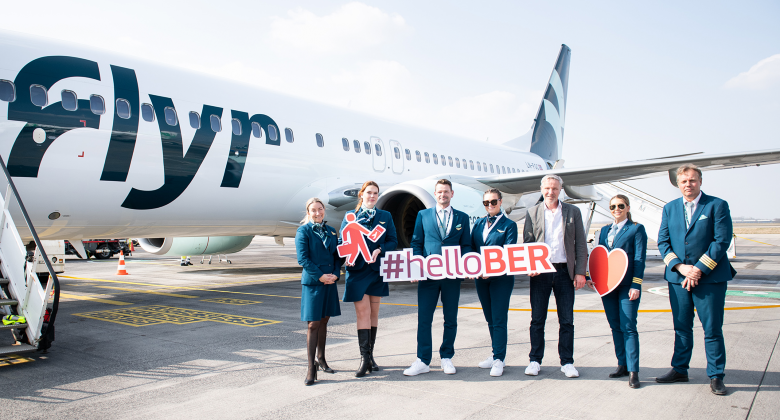 Flyr (IATA code FS) now serves Germany after introducing service on Friday 25 March between Oslo and Berlin. The 885-kilometre route will be flown 4-weekly on Mondays, Wednesdays, Fridays and Sundays. Frequency increases to 6-weekly (daily except Saturday) from 15 August. The route will be flown using the airline's 737-800s. Competition on the route comes from Norwegian (13-weekly) and SAS (3-weekly).
Also on 25 March, Flyr initiated service on the 2,190-kilometre route between Oslo and Barcelona. It will operate this route 6-weekly (daily except Tuesday), competing with Norwegian (9-weekly), SAS (3-weekly) and Vueling (2-weekly).
64% load factor in February
Flyr has reported that it carried 50,000 passengers in February at a load factor of 63.5%. It operated to a total of 15 scheduled destinations and had an average sector length of 895 kilometres. Since launching on 30 June 2021 the carrier has welcomed 356,000 passengers at an average load factor of 49.4%.
It is set to launch several more international routes from its Oslo base in the coming months. In the peak summer period, it is currently expecting to serve six domestic routes from Oslo and well over 20 international routes. It will also be offering non-stop international service from Bergen and Stavanger.