New Route of the Day (25 May 2022): Virgin Atlantic between London LHR and Austin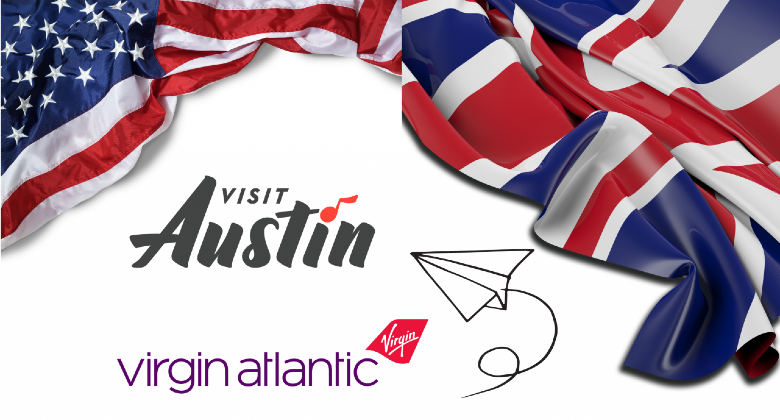 Virgin Atlantic has launched its first new US route since 2017 with the introduction of a 4-weekly service between London LHR and Austin in Texas. The inaugural flight on the 7,910-kilometre route departed the UK on Wednesday 25 May using the airline's 258-seat 787-9s. Other services depart the UK capital on Mondays, Fridays and Sundays. Competition on the route comes from British Airways, which serves the route with a daily flight using its 331-seat A350-1000s, of which it currently has 12.
Serving 22 destinations non-stop from Heathrow this summer
According to Cirium schedule data for August 2022, Virgin Atlantic is currently planning to serve 22 destinations non-stop from the UK's busiest airport. Of these, 11 are in the US, with Austin joining Atlanta, Boston, New York JFK, Las Vegas, Los Angeles, Miami, Orlando, San Francisco, Seattle and Washington. Until now Seattle was the airline's newest US route, having launched in March 2017. In the last decade Virgin has also served Chicago and New York EWR.
The other 11 destinations served non-stop this summer from Heathrow include two destinations in each of India (Delhi and Mumbai) and Pakistan (Islamabad and Lahore), one each in Nigeria (Lagos) and South Africa (Johannesburg), one in Israel (Tel Aviv), and four in the Caribbean (Antigua, Bahamas, Barbados and Jamaica). While the US routes only account for half of the routes, they represent just over 70% of the airline's weekly ASKs.
Austin's fourth European airline
Non-stop services from Europe have been growing significantly in recent years. Virgin joins three other carriers;
British Airways: currently daily service (but reducing to 6-weekly in August and September) from London LHR launched on 3 March 2014
KLM: 3-weekly service from Amsterdam launched on 28 March 2022
Lufthansa: currently 3-weekly service from Frankfurt launched on 3 May 2019
With the new Virgin service, that makes a total of 16 to 17 weekly flights to Europe, with plenty of opportunity for onward connections. According to the airport, the route launch will be celebrated in style at a press conference on 8 June.