New Route of the Day (26 February 2023): Arkia between Tel Aviv and Istanbul IST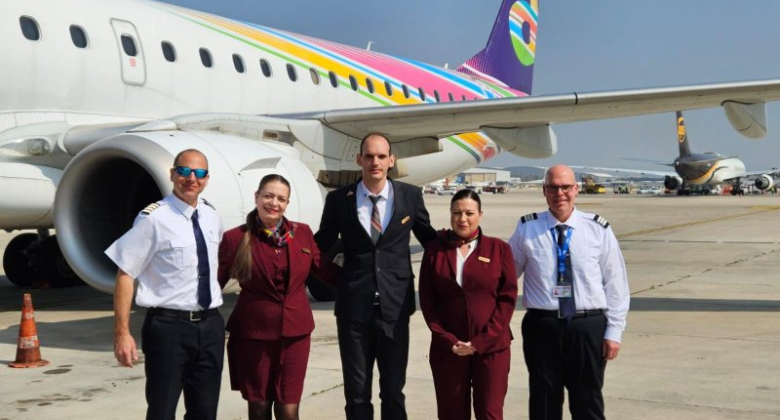 Arkia on 26 February introduced a 4-weekly service between its hub in Tel Aviv and Istanbul IST. The 1,165-kilometre route is operated each Tuesday, Thursday, Saturday and Sunday with the airline's E195 aircraft, as well as the A321neo on select dates. The airline will expand its presence in Turkey with the introduction of flights between Tel Aviv and Antalya once it receives necessary approvals.
Arkia is Israel's second largest airline. It operates both scheduled and charter flights, primarily within Israel and to destinations in Europe and the Mediterranean.
What they said
Oz Berlowitz, the CEO of Arkia, said: "After waiting a few months, the green light has been given for us to fly to Turkey. It will be exciting to see our planes at Istanbul and Antalya airports. Turkey is the most popular destination among Israelis, and I believe they will go there en masse this summer."
Ido Peled, Chief Pilot at Arkia, said: "After many years, during which no Israeli aircraft landed in Turkey, me and the crew are very happy to be the first from Arkia to return to this destination. The airport in Istanbul is the newest and largest in Europe and it is an important destination for many Israelis."
Israeli carriers return to Turkey after prolonged hiatus
Israeli carriers restored operations to Turkey this month after sixteen years. Operations were halted due to security concerns and deteriorating ties between the two countries. Diplomatic relations were restored in November 2022.
Turkish carriers have been operating into Israel despite the frosty relations, which have lasted for a decade and a half. In addition to Arkia's new service, the Istanbul IST to Tel Aviv route is served 54-weekly by Turkish Airlines, while Israir, which became the first Israeli carrier to resume flights to Turkey's largest city this month, maintains a five-weekly service.