New Route of the Day (26 November 2021): Vueling between Paris ORY and Cork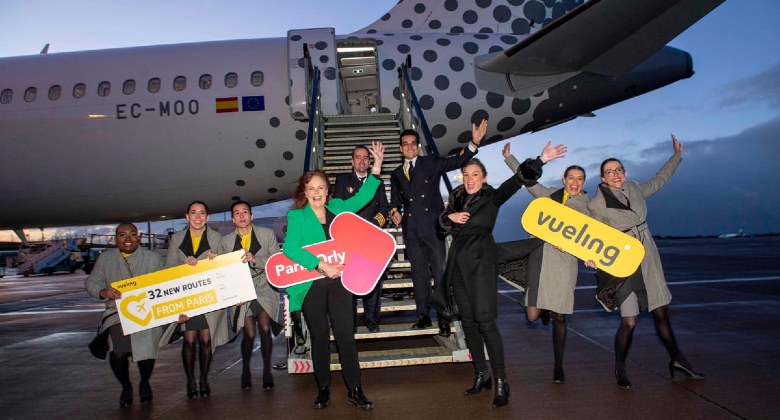 Vueling launched a new route between Paris ORY and Cork on Friday 26 November. The 2-weekly service will operate every Monday and Friday on the 850-kilometre route using the airline's A320s and A321s. Although there is no direct competition, Air France is scheduled to resume its service from Paris CDG to Cork in S22, operating 6-weekly using Embraer E170s. Prior to the pandemic, Aer Lingus operated daily flights between Cork and Paris CDG, but there is no indication at present that these are likely to resume. So far Ryanair has shown no inclination to connect Cork with its base at Paris BVA.
Runway upgrade and 19 routes from Aer Lingus and Ryanair this winter
The choice of launch date for this new Vueling service was influenced by Cork's decision to close the airport while it reconstructed its runway. The airport was shut to commercial traffic from 13 September until 21 November, with flights resuming on Monday 22 November. This winter, Aer Lingus is expected to operate six routes from the airport (Amsterdam, Lanzarote, London LHR, Malaga, Munich and Tenerife TFS) and Ryanair 13, including three new routes to Birmingham, Edinburgh and Manchester.