New Route of the Day (26 October 2023): Royal Jordanian between Amman and Brussels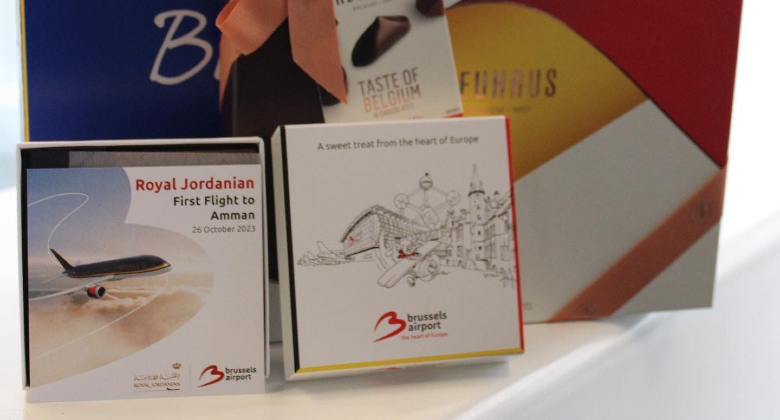 Royal Jordanian introduced flights between its Amman hub and Brussels on Thursday 26 October. The 3,345-kilometre service will be maintained 3-weekly on Tuesdays, Thursdays and Sundays with a mix of its A320-familly fleet. The carrier faces no competition on the route.
Flight RJ141 takes off from Amman at 11:00 local time, arriving in Brussels at 14:15 local time. The return service, operating as RJ142, takes off from the Belgian capital at 15:15 local time, arriving back in Jordan at 22:00 local time.
What they said
Karim Makhlouf, Chief Commercial Officer at Royal Jordanian, said: "We are thrilled to launch our new route to Brussels, Belgium. Adding Brussels to our ever-expanding network will allow tourists from Belgium to visit Jordan easily and directly. Facilitating tourism to the Kingdom is a core focus of RJ's new strategy - as is our commitment to further developing Amman as the main gateway to the Levant, by offering improved connectivity to our broader network. This new route is yet another step in line with our five-year growth plan, through which we also plan to significantly increase our fleet, from 24 aircraft to more than 40 in the next three to five years."
Arnaud Feist, CEO of Brussels Airport, added: "We are very happy to welcome Royal Jordanian Airlines back to Brussels Airport after a 10–year absence and, in particular, to offer our passengers the opportunity to discover the city of Amman. As a modern country with a rich history, Jordan is a true gem and a great destination for a city break or an extended stay. The fact that Royal Jordanian Airlines continues to modernise its fleet with energy-efficient aircraft fits perfectly within Brussels Airport's sustainable development strategy."
Royal Jordanian returns to Belgium after over a decade
Royal Jordanian last operated flights to Brussels in 2012. The new route launch marks its return to the Belgian market for the first time in 11 years and is part of the airline's strategic plans to expand its global network, as well as focus on tourism into Jordan and becoming the carrier of choice for the Levant region.
Royal Jordanian has added a number of new routes to Europe this year. They include Antalya and Trabzon in Türkiye, which were launched in April, followed by Stockholm ARN in May, as well as Düsseldorf in September.
In line with the airline's strategic plan to modernise its narrow–body fleet, Royal Jordanian recently announced the purchase of 40 new narrow-body aircraft, including a fleet of 30 new A320neos and E195–E2 jets.