New Route of the Day (27 March 2022): British Airways between London LHR and Nuremberg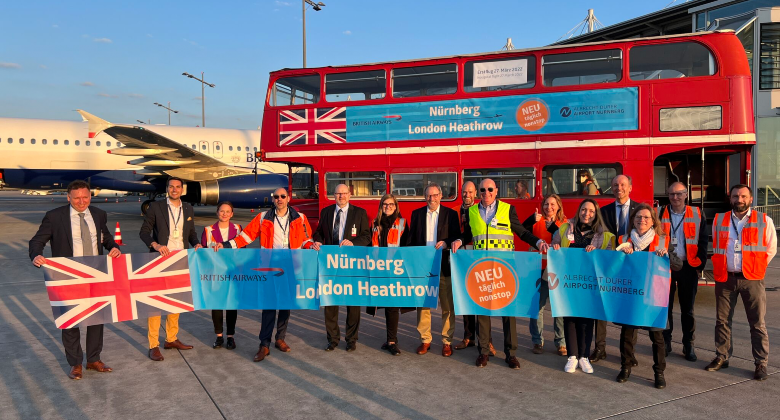 British Airways now serves Nuremberg in Germany on a regular, year-round basis, following the launch of flights from London LHR on Sunday 27 March. The 850-kilometre route will be served 5-weekly initially, increasing to daily in October. The two airports were last connected over 20 years ago in the W99/00 season. Indirect competition on the route is provided by Ryanair, which has been serving the German airport from London STN since March 2013. This summer it will be offering 10 weekly flights on the route.
Another hub connection
For Nuremberg, this is another connection to a flag-carrier hub. It already has Lufthansa serving Frankfurt (up to 5-daily), KLM serving Amsterdam (3-daily), Turkish Airlines serving Istanbul IST (2-daily), Air France serving Paris CDG (12-weekly), Austrian serving Vienna (6-weekly) and SWISS serving Zurich (5-weekly).
British Airways now serves eight German airports from Heathrow with non-stop service this summer. In addition to Nuremberg, the UK carrier flies to Berlin, Düsseldorf, Frankfurt, Hamburg, Hannover, Munich and Stuttgart with a total of 193 weekly flights in August, compared with 219 weekly flights in August 2019.