New Route of the Day (27 May 2023): Finnair between Helsinki and Bodo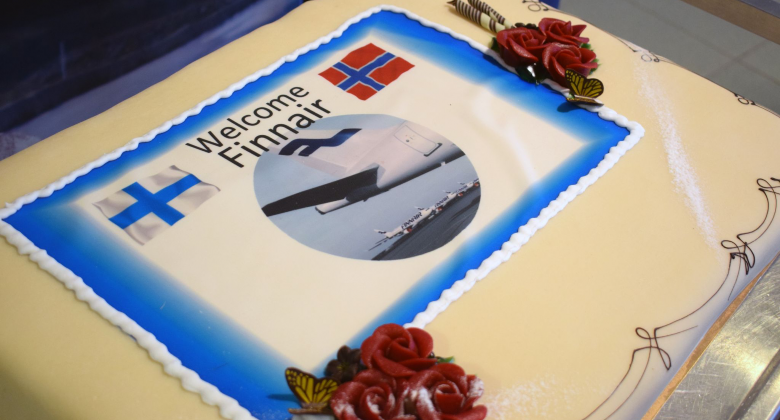 Finnair has added a new destination in Norway by launching flights between Helsinki and Bodo on Saturday 27 May. The 930-kilometre seasonal service will be maintained 3-weekly on Tuesdays, Saturdays and Sundays by an ATR72 turboprop aircraft operated through its subsidiary Nordic Regional Airlines. There is no competition on the route.
What they said
Saari Fairchild, Head of Sales and Global Strategic Accounts at Finnair, said: "Our destinations in Norway attract travellers and the amazing nature of Bodo will surely interest Finnish travellers who are interested in nature and outdoors."
Petri Vuori, Senior Vice President responsible for route development at airport operator Finavia, added: "Finnair's route opening is great news! This summer, nearly 130 direct routes will be flown from Helsinki Airport to destinations around the world. Charming Bodo is one of the many destinations that passengers can experience when travelling from Finavia airports."
Bodo is Finnair's fourth destination in Norway
Bodo becomes the latest destination in Finnair's Norwegian network, joining Oslo, Bergen and Tromso, all of which are maintained on a year-round basis. It faces competition only on the Oslo service, which is operated by SAS and Norwegian as well.
Located in northern Norway, Bodo has a population of over 52,000 people. It has been named one of the European Capitals of Culture for 2024 and serves as a gateway to the world-famous Lofoten archipelago, located just a ferry ride away from the town.
Bodo Airport handled just over 1.56 million passengers last year, of which 80% were on domestic flights. Avinor, the Norwegian state-owned airports operator, has approved construction of a new airport for Bodo. Located 900 metres south of the existing airport, the new facility is slated to become operational in 2029 or 2030.