New Route of the Day (27 October 2023): Brussels Airlines between Brussels and Sharm El-Sheikh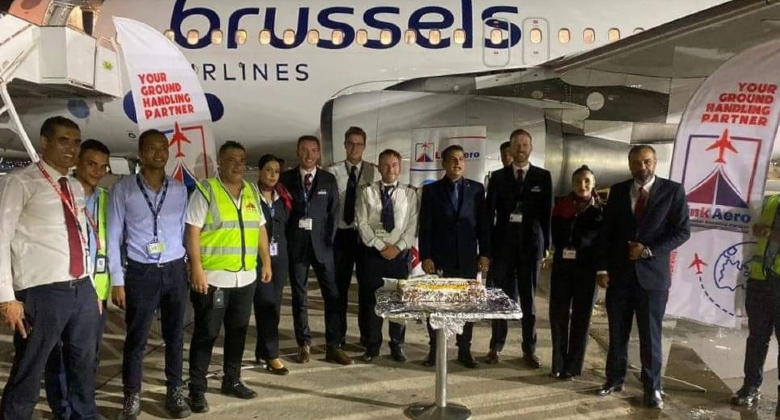 Brussels Airlines introduced flights between Brussels and Sharm El-Sheikh in Egypt on Friday 27 October. The 3,575-kilometre weekly service will be maintained with the 180-seat A320 aircraft. The airline competes against TUI fly Belgium's weekly rotation on the route.
Flight SN3327 departs Brussels at 07:10 local time, arriving in Sharm El-Sheikh at 13:00 local time. The inbound service, operating as flight SN3328, takes off from the Egyptian resort city at 14:00 local time, touching back down in the Belgian capital at 18:15 local time.
Brussels Airlines makes Sharm El-Sheikh comeback
Brussels Airlines initially introduced flights to the Egyptian coastal city in 2018 but it was subsequently suspended due to the coronavirus pandemic. The service resumption reflects the carrier's confidence in the recovery of the travel industry and the demand for leisure destinations.
The Lufthansa Group subsidiary aims to cater to the growing number of travellers seeking a sun-filled vacation in Egypt's coastal region. The addition of this route further expands the Star Alliance member's network in Africa, which now counts 16 destinations. Brussels Airlines had previously resumed its flights to Hurghada in W21/22, becoming its only other destination in Egypt.
Sharm El-Sheikh in high demand among European carriers
The Egyptian resort city on the Red Sea is seeing a flurry of new scheduled flights being introduced by European carriers, as travellers from the continent look for an affordable winter escape. In October alone, Wizz Air introduced operations from Budapest and Catania, while Aegean Airlines inaugurated flights from Athens. In November, more European carriers will join, with British Airways launching operations from London LGW, Smartwings from Warsaw WAW and TUI Airways from Newcastle.
During November, four out of the top five biggest airlines operating out of Sharm El-Sheikh will be from Europe. easyJet will be the airport's largest airline with 59,930 seats on offer during the month, followed by Air Cairo, then Wizz Air with 48,278 seats, Aeroflot with 36,514 and TUI Airways with 30,240 available seats during the month.