New Route of the Day (27 September 2023): Wizz Air between Skopje and Ljubljana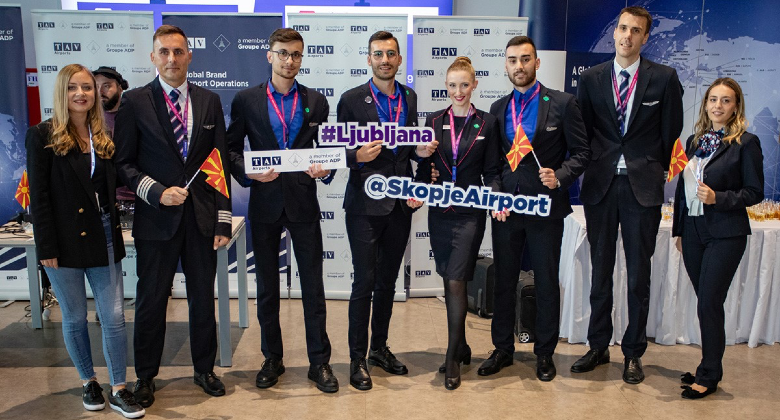 Wizz Air introduced flights between Skopje and Ljubljana on Wednesday 27 September. The 745-kilometre service, which will initially run 2-weekly, increasing to 3-weekly from 31 October, will be operated with a mix of A320 and A321 aircraft. The ULCC faces no competition on the route.
What they said
Najt Kurt, the General Manager of Skopje Airport operator TAV Macedonia, said: "We are happy that Wizz Air recognised this demand and we believe that their service will meet the needs of our passengers. The introduction of this new route will also serve leisure travellers and strengthen our bonds with Slovenia. Ljubljana, with its rich cultural heritage and vibrant atmosphere, has been a highly anticipated destination for travellers from Skopje. I would like to express my sincere gratitude to Wizz for their decision to add this route from their Skopje base, thus enhancing regional connectivity."
Babett Stapel, the Managing Director of Ljubljana Airport operator Fraport Slovenija, added: "We are very pleased to welcome a new route, which is already the fifth low-cost service within Ljubljana Airport's network. Skopje has been restored after four years and we are convinced that Wizz Air will have many passengers discovering this charming destination."
Flights restored after four years
Operations between Skopje and Ljubljana have been restored after exactly four years. Flights were discontinued on 30 September 2019 when the now-defunct Slovenian national carrier Adria Airways ceased all operations and declared bankruptcy. At the time, the Star Alliance member maintained 14-weekly Skopje flights, serving mainly transfer passengers from North Macedonia continuing onwards through its Ljubljana hub.
Since neither Slovenia nor North Macedonia have a national carrier, the void left on the route by the collapse of Adria Airways was difficult to fill. Both Slovenia and North Macedonia were once part of the former Yugoslavia and share close ties. Notably, a significant number of North Macedonian university students study in Slovenia, which is expected to benefit the new service.