New Route of the Day (28 January 2023): Lübeck Air between Lübeck and Sälen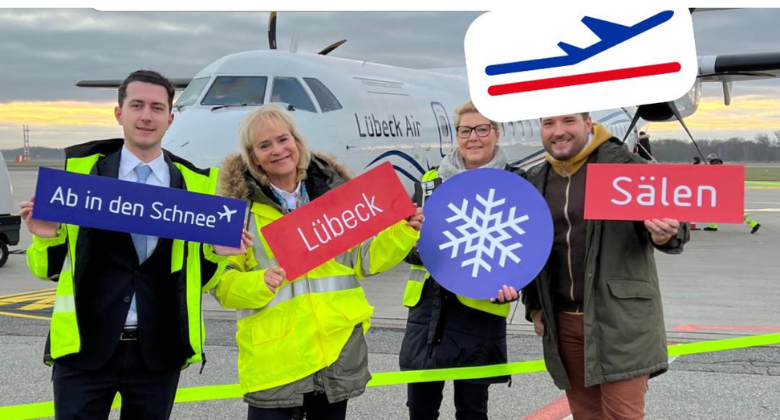 Lübeck Air on Saturday 28 January began a weekly, seasonal service between Lübeck in Germany and Sälen in west central Sweden, close to the border with Norway. The 830-kilometre route will be flown until 9 April by an ATR 72-500 (registration D-ALBC) operated by Air Alsie on behalf of Lübeck Air. According to the airline's website, the aircraft is equipped with just 60 seats rather than a possible maximum of 72. The route is fairly unusual in that neither airport handles more than 100,000 passengers per annum.
On weekdays, Lübeck Air uses the ATR to operate domestic routes from Lübeck to both Munich and Stuttgart. It is also offering service this winter to Bergen and Salzburg. According to the airline's website it is also offering flights this summer to Bastia (from 13 May), Bern (from 13 May), Menorca (from 13 May), Naples (from 12 May), Olbia (from 14 May) and Reykjavik (from 15 May).
Other routes from Denmark and Sweden
According to Cirium schedules data, Sälen is welcoming scheduled services this February from two other carriers:
BRA Braathens Regional: from Angelholm, Malmö and Stockholm BMA (all served 2-weekly with ATRs)
SAS: from Aalborg (2-weekly with ATRs operated by Regional Jet) and Copenhagen (3-weekly with A320s)
None of these flights operate to Sälen on Mondays, Tuesdays or Wednesdays.