New Route of the Day (28 November 2022): HiSky between Bucharest and Brussels BRU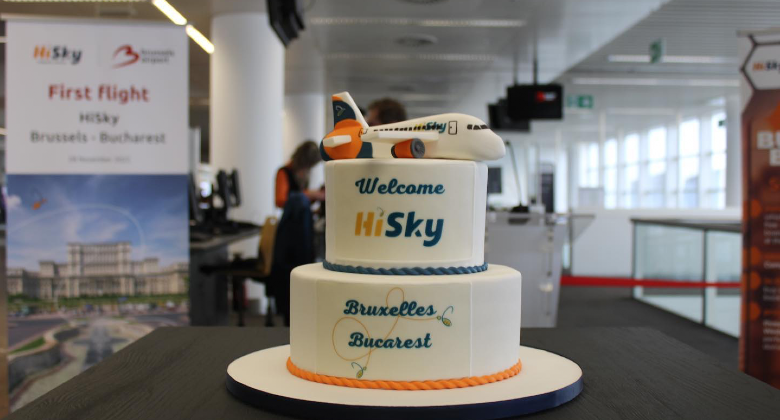 HiSky (IATA code H4) on Monday 28 November began 3-weekly service between Bucharest and Brussels BRU. The 1,760-kilometre route will operate on Mondays, Wednesdays and Fridays and will be flown using the airline's A320-series aircraft, of which it currently has five (four A320s and one A319). Direct competition on the route comes from TAROM's 6-weekly service with its 737s. Indirect competition is provided by Ryanair and Wizz Air who both connect Bucharest with Brussels CRL. Ryanair offers 9-weekly service in December and Wizz Air 10-weekly service, according to Cirium data.
Before the airline suspended operations in early September, Blue Air was flying 4-weekly between Bucharest and Brussels BRU.
Offering flights to six destinations from Bucharest
HiSky is currently offering service on domestic routes from Bucharest to Cluj-Napoca and Timisoara, as well as to Tel Aviv and now Brussels. In early December, further new routes are set to start to Dublin and Malaga. Apart from Bucharest, HiSky also offers international flights from Baia Mare (to Paris BVA), Cluj-Napoca (Dublin and Tel Aviv) and Iasi (Dublin) in Romania. In addition, it also serves several destinations from Chisinau in neighbouring Moldova; Dublin, Frankfurt, Milan BGY, Paris BVA, Tel Aviv and Venice VCE. This is based on analysis of the airline's on-line booking tool as it currently does not provide schedule data to Cirium.