New Route of the Day (29 March 2022): Transavia France between Marseille and Tunis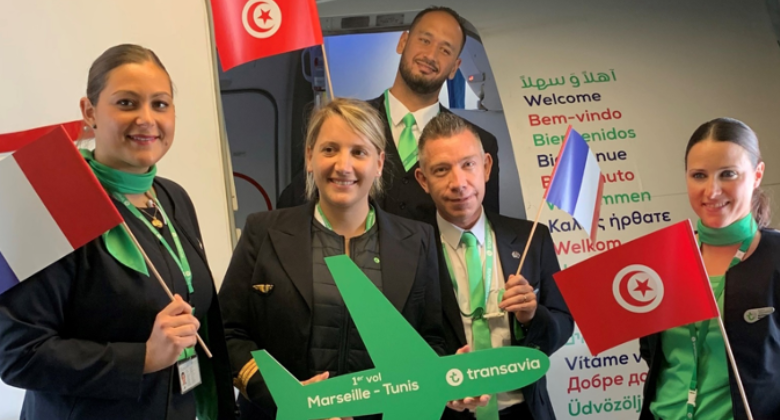 Transavia France has expanded its presence at Marseille with the addition of three new routes, including a new 2-weekly service to Tunis. Launched on 29 March, this 850-kilometre route will be offered on Tuesdays and Saturdays until July when the days of operation change to Wednesdays and Sundays. They then revert back to Tuesdays and Saturdays in September. Competition on the route comes from Tunisair (12-weekly) and Nouvelair Tunesie (4-weekly).
After briefly serving Monastir between October 2010 and September 2011, Transavia France returned to Marseille in November 2020 with domestic flights from Nantes. This was followed in February 2021 by another domestic service to Brest. The start of the latest summer season saw the addition of Lille (on 27 March) and Rennes (on 28 March) before a return to the Tunisian market on 29 March. Looking ahead, the carrier is also set to add flights to Beirut starting on 5 May and will return to Monastir from 17 July. The latter will operate weekly (Sundays) just eight times until 4 September.
Fifth route to Tunis
This latest route to Tunis is the fifth for Transavia France. It will also be serving the Tunisian capital this summer from:
Paris ORY: 23-weekly, launched in June 2012
Lyon: 4-weekly, launched in April 2013
Nantes: 3-weekly, launched in April 2019
Montpellier: weekly, launched in July 2020