New Route of the Day (3 April 2023): PLAY between Reykjavik and Warsaw WAW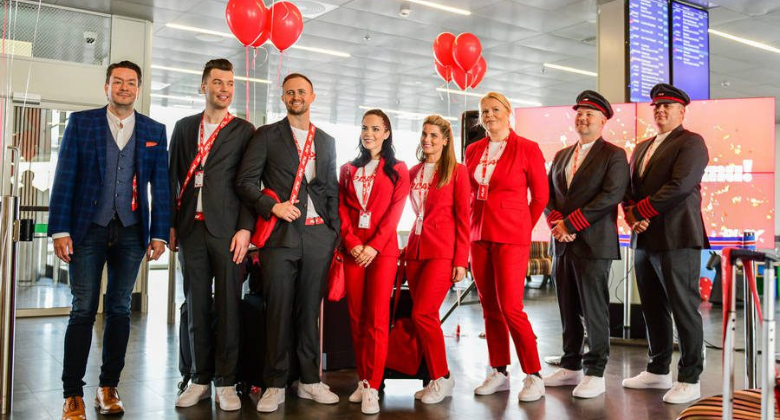 PLAY (IATA code OG) launched a new seasonal service between Reykjavik and Warsaw WAW on Monday 3 April as it continues to expand operations this summer with a total of twelve new routes. The Icelandic carrier will maintain the 2-weekly 2,815-kilometre service on Mondays and Fridays, with its A320neo aircraft. The LCC will compete directly against Wizz Air's 5-weekly flights between the two airports.
The outbound service, operating as OG504, departs Reykjavik at 14:50 local time, arriving in Warsaw at 20:55 local time. The inbound flight, OG505, takes off from the Polish capital at 21:55 local time, arriving in Reykjavik at 00:15 the following day.
What they said
Birgir Jonsson, the CEO of PLAY, said: "There are many links between Poland and Iceland. What's more, a lot of Poles live in Iceland. Icelanders who travelled to Poland for tourism, whom I've talked to, have very fond memories. Therefore, Warsaw is a good addition to our route network."
PLAY to serve 37 destinations
PLAY will boast a network of 37 destinations this summer, of which twelve are new.
6 April: Porto
26 April: Washington IAD
16 May: Hamburg
26 May: Glasgow
2 June: Athens
8 June: Dusseldorf
10 June: Aalborg
15 June: Billund
22 June: Hamilton
29 June: Venice VCE
In addition to Warsaw WAW, the LCC introduced flights to Stockholm ARN on 31 March. Furthermore, the carrier is restoring operations to Amsterdam on 5 June following a three-month hiatus.