New Route of the Day – (3 August 2022): SAUDIA between Riyadh and Zurich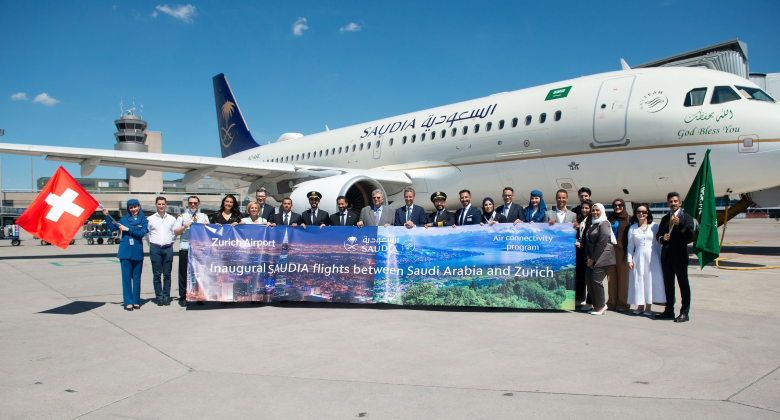 SAUDIA began 2-weekly service between Riyadh and Zurich on Wednesday 3 August. The 4,180-kilometres route will be flown using the airline's fleet of A320s. Flight SV235 will depart Riyadh at 08:45 on Wednesdays and Sundays, arriving in Switzerland at 10:45 local time. The return service SV234 leaves Zurich at 15:20 and arrives back in Saudi Arabia at 21:55 local time. Airbus A320s configured with 144 seats will operate the route. Zurich and Saudi Arabia were last connected in January 2010 by SWISS. The carrier was operating 4-weekly service using 213-seat A330-200s.
SAUDIA now serves 16 European airports
According to Cirium schedule data, SAUDIA is offering 147 weekly non-stop flights between Saudi Arabia and Europe in August (spread across 27 routes), two more weekly flights than in August 2019. Since 2019 it has added four new non-stop routes from Jeddah (Amsterdam, Athens, Barcelona and Malaga) and four new non-stop routes from Riyadh (Barcelona, Mykonos, Vienna and Zurich). In total SAUDIA now serves 16 airports in Europe. Amsterdam, Barcelona, Mykonos and Zurich were not served in 2019.
The leading SAUDIA airports in Europe for weekly flights are Istanbul IST (36 weekly flights), London LHR (23), Geneva (14) and Paris CDG (14). Three Turkish airports served in August 2019 are no longer served this summer. They are Adana, Ankara and Izmir.