New Route of the Day (3 July 2021): Air Belgium between Brussels CRL and Curaçao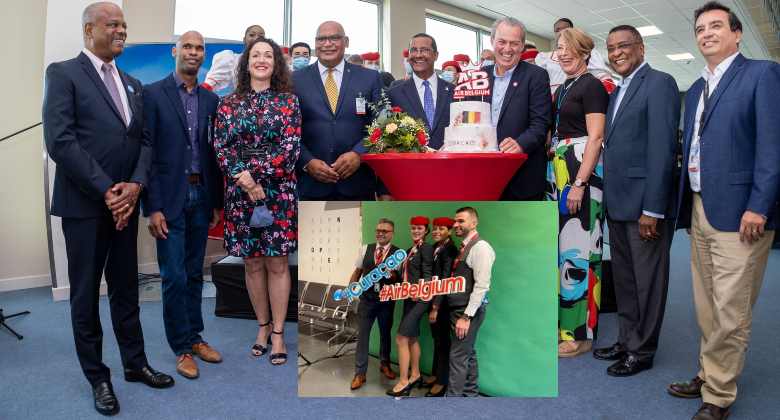 Saturday 3 July saw the launch of Air Belgium's newest route, from Brussels CRL to Curaçao in the Dutch Caribbean. The 2-weekly service departs the Belgian airport on Wednesdays and Saturdays and operates via Fort-de-France on the Caribbean island of Martinique. The inaugural service (flight number KF 5965 operated by Airbus A340-300 registration OO-ABB) departed Brussels CRL at 10:10 local time and arrived in Curaçao at 16:18 local time.
Air Belgium has a second active A340-300 (registration OO-ABA) which is currently being used on the airline's other route to Pointe-à-Pitre on the island of Guadeloupe. Prior to restarting services from Brussels CRL, both aircraft had been used to operate Surinam Airways' service between Amsterdam and Paramaribo.