New Route of the Day (3 June 2023): Ryanair between Zadar and Münster/Osnabrück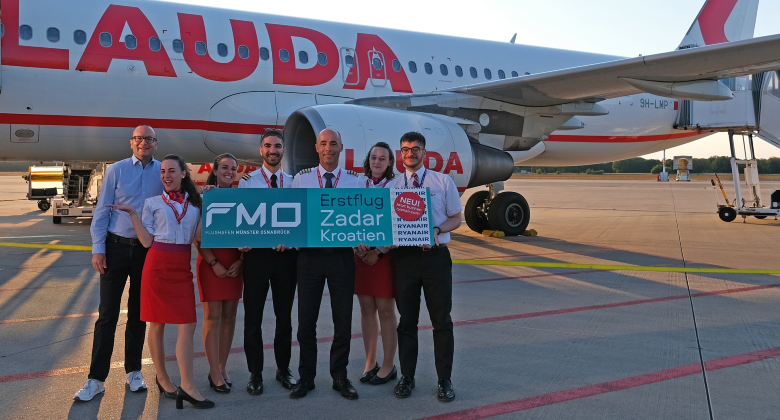 Ryanair added a new service between its seasonal summer base in Zadar in Croatia and Münster/Osnabrück in northwest Germany, on Saturday 3 June. The 1,060-kiloemtre route will be maintained 2-weekly on Tuesdays and Saturdays, with the 737-800 aircraft. The ULCC faces no competition on the route.
Ryanair expands Zadar base
Ryanair maintains flights out of Zadar on Croatia's Adriatic coast only during the summer and features local crew, as well as two based aircraft in the city. In addition to Münster/Osnabrück, the ULCC has introduced a further three new routes from Zadar this year for a total of 47.
1 June: Rzeszow (2-weekly)
3 June: Bologna (2-weekly)
4 June: Milan MXP (3-weekly)
Ryanair is by far the largest airline operating out of Zadar, which is highly seasonal by nature as it primarily relies on tourists visiting the Croatian coast. The airport completely recovered from the coronavirus pandemic last year, by handling just over one million passengers, up from just over 800,000 in 2019. In 2022 the airport surpassed the million passenger mark within a single year for the first time in its operational history. The figure is expected to be exceeded again this year.
Zadar becomes Münster/Osnabrück's third Ryanair route
Ryanair is steadily building its operations from Münster/Osnabrück and now serves three destinations from the airport. Apart from Zadar, they include up to 10-weekly flights to Palma de Mallorca and 2-weekly services to Corfu. All are maintained on a seasonal summer basis.
Münster/Osnabrück Airport anticipates a busy summer season. In addition to the new Ryanair service, Air Cairo has introduced flights from Hurghada. Furthermore, the airport will add another destination in North Africa with Nouvelair to commence a weekly rotation from Monastir in Tunisia on 4 July.
Münster/Osnabrück handled 834,000 passengers last year, an increase of 130 per cent compared to 2021.