New Route of the Day (3 March 2022): Ryanair between Porto and Fez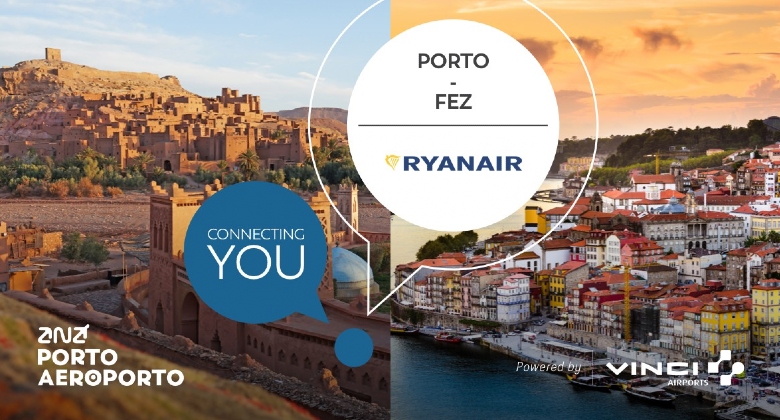 Ryanair was forced to delay the launch of a number of new routes to Morocco when the Omicron variant of Covid struck at the end of 2021, resulting in Morocco closing its airspace to all international flights for several weeks. Last week saw the ULCC finally start service between Edinburgh and Marrakech (2-weekly from 2 March), Porto and Fez (2-weekly from 3 March), and Seville and Oujda (2-weekly from 4 March).
Fez and Marrakech both became Ryanair bases in April 2013. This summer Ryanair expects to be serving 25 destinations from Fez (out of 36 that it has tried from the airport), while from Marrakech Ryanair is offering flights to 37 airports (out of 57 that it has tried).
Now serving 10 airports in Morocco
In total Ryanair will be flying to 10 airports in Morocco this summer. Apart from Marrakech (125 weekly departures planned for August) and Fez (61), the carrier is also serving Agadir (65 weekly departures and a base since the start of W21/22), Tangier (33), Rabat (23), Oujda (18), Nador (15), Tetouan (12), Essaouira (four) and Ouarzazate (two). That makes a total of 358 weekly departures compared with 256 in August 2019, an increase of 40%. Notably absent from this list is Casablanca, Morocco's busiest airport.
Ignoring Casablanca, Ryanair operates three times as many international flights from Morocco's remaining airports this summer than any other carrier, well ahead of Royal Air Maroc (121 weekly departures in August 2022), Air Arabia Maroc (108) and Transavia France (107).
While Ryanair no longer serves any Moroccan destination this summer from 13 airports in Europe (including Athens, Budapest, Liverpool, London LTN, Memmingen, Nuremberg and Prague) it does now serve Morocco from 12 airports in Europe that it did not in August 2019 (including Bologna, Edinburgh, Krakow, Lisbon and Vienna).