New Route of the Day (3 May 2023): Eurowings Discover between Frankfurt and Monastir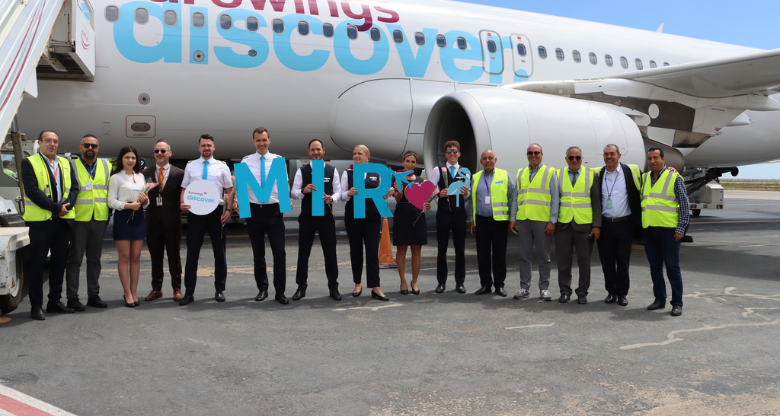 Eurowings Discover launched a new seasonal service between Frankfurt and Monastir on Tunisia's Mediterranean coast on Wednesday 3 May. The 1,600-kilometre service will run weekly before increasing to 2-weekly on 22 May, with the additional frequency to be added on Mondays. The airline will utilise an A320 on the route. It competes against Tunisia's Nouvelair, which maintains a weekly service between the two cities.
Flight 4Y214 departs Frankfurt at 09:20 local time, arriving in Monastir at 10:55 local time. The return service, operating as 4Y215, takes off from the Tunisian coastal city at 11:40 local time, touching back down in Germany at 15:25 local time.
Eurowings Discover now serves eleven cities in Africa
Monastir becomes Eurowings Discover's second destination in Tunisia with the airline already operating between Frankfurt and the island of Djerba. Further afield, the leisure airline now maintains five destinations in North Africa and eleven cities across the African continent.
In North Africa, in addition to Monastir and Djerba in Tunisia, Eurowings Discover also maintains flights to Marrakech in Morocco, as well as Hurghada and Marsa Alam in Egypt. While its Egyptian routes are primarily targeting holidaymakers, its services to Morocco and Tunisia also serve VFR. Elsewhere in Africa, the Lufthansa subsidiary maintains operations to Kilimanjaro, Mauritius, Mombasa, Victoria Falls, Windhoek and Zanzibar.