New Route of the Day (30 April 2023): Norwegian between Bergen and Milan BGY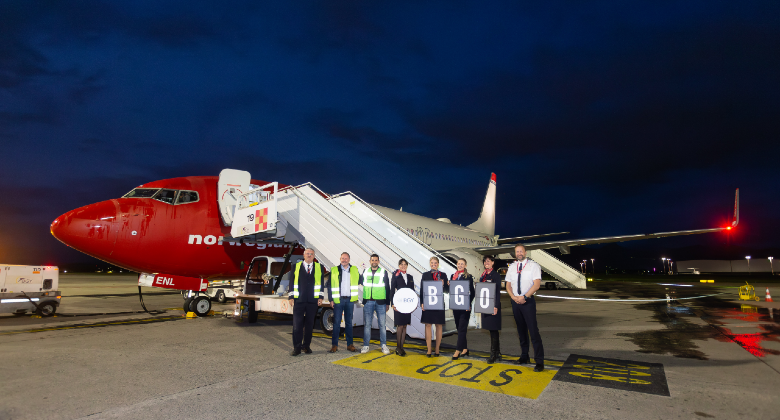 Norwegian added seasonal flights from Norway's second largest city of Bergen to Milan BGY on Sunday 30 April. The 1,655-kilometre service will be maintained 2-weekly with the carrier's 186-seat 737-800 on Wednesdays and Sundays. It faces no direct competition on the route, with SAS operating seasonal flights between Bergen and Milan MXP.
What they said
 Giacomo Cattaneo, Director of Commercial Aviation at airport operator SACBO, said: "Norwegian's links to Bergen and Oslo are fantastic additions to our route map – white spots we have worked hard to fill – so we're thrilled to welcome our new partner. The new services are just as great for the many Italians in our catchment travelling to Norway to experience the country's stunning fjords and Northern Lights, as well as those from Norway wanting to visit our renowned lakes, mountains, and cities."
Norwegian to dominate Milan – Norway summer operations
 Norwegian's service from Bergen has given the carrier an immediate 49% share of weekly seats on flights from the Italian airport to Norway. On the other hand, Ryanair maintains year-round flights between Milan BGY and Oslo TRF. The start of Norwegian's new service will see the Italian airport offer 1,500 weekly one-way seats to Norway.
Norwegian will hold the majority of weekly seats between Milan BGY and the Norwegian market during S23 once it inaugurates 2-weekly seasonal flights from Oslo OSL to Milan BGY on 22 June. Norwegian becomes the 21st airline to serve the Italian airport.