New Route of the Day (30 May 2022): Volotea between Cagliari and Nice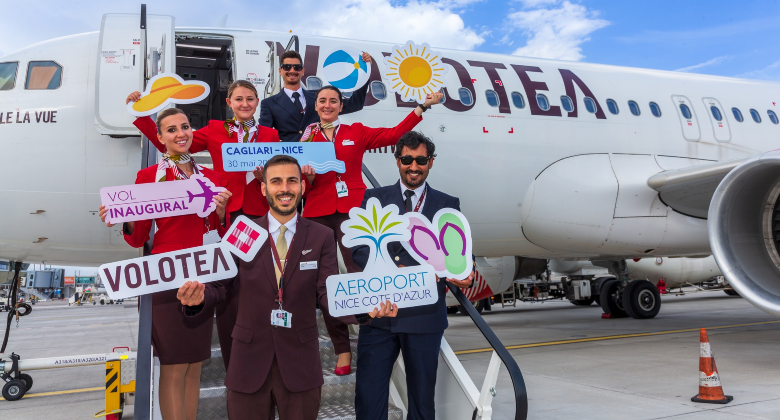 Volotea celebrated the launch of a new, weekly (Monday) service on 30 May between its base in Cagliari on the Italian island of Sardinia and Nice in the south of France. A second weekly frequency will be added from Thursday 14 July. Flights are set to continue until the end of October. The airline will use both A319s and A320s on the 510-kilometre route which is not served by any other carrier.
Cagliari a base since 2019
Cagliari became a Volotea base in May 2019 and the airline's website currently shows 20 routes bookable from the airport. This includes two routes that have yet to launch; Hannover (from 2 July) and Lille (from 7 July). The 20 routes are split between Italy (nine destinations) and France (eight), with Bilbao, Hannover and Prague the other destinations. According to Cirium schedule data for August, Volotea is the second biggest carrier in Cagliari accounting for just over 20% of seats and flights. Ryanair is the leading carrier with around 40% of flights and seats.
A top 10 airline in Nice
Although Nice is not one of Volotea's French bases, it does offer 11 routes from the airport. Apart from Cagliari, there are also Italian routes to Palermo and Venice VCE, as well as Athens and Luxembourg. The remaining six routes are domestic; to Bordeaux, Brest, Caen, Lille, Nantes and Strasbourg. Volotea only just ranks inside the top 10 of airlines at Nice, with just 2.6% of flights in August.