New Route of the Day (31 July 2023): Air Europa between Barcelona and Lanzarote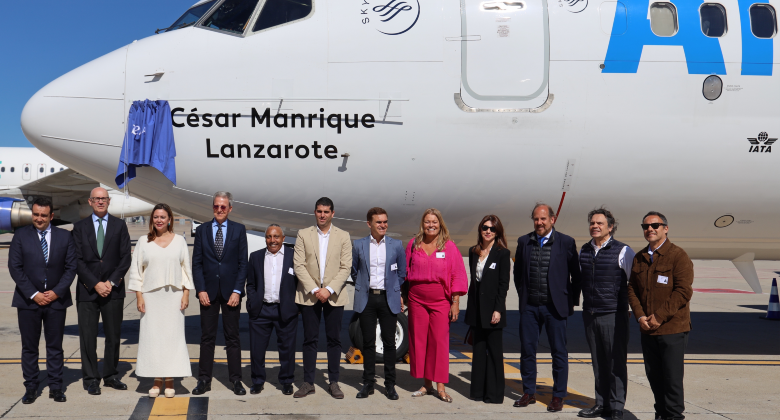 Spain's Air Europa introduced a new seasonal domestic service between Barcelona and Lanzarote on the Canary Islands on Monday July 31. The 1,975-kilometre service will be maintained 2-weekly on Mondays and Fridays with the 186-seat 737-800 aircraft until 15 September. The Madrid-based carrier faces competition from Vueling, which runs 13-weekly flights on the route, as well as Ryanair with a 3-weekly service.
Flight UX9087 departs Barcelona at 18:15 local time, touching down in Lanzarote at 20:20 local time. The return service, operating as flight UX9088, takes off from the island airport at 13:30, touching back down in Spain's second-largest city at 17:25 local time.
Route resumes after six years
Air Europa's flights between Barcelona and Lanzarote see it expand out of Spain's second-largest city. The carrier, which is the country's third-largest behind Iberia and Vueling, only maintains services to Barcelona from its hub in Madrid and its focus city of Palma de Mallorca. Both of those routes run on a year-round basis.
The new domestic service between Barcelona and Lanzarote marks the carrier's return on the route for the first time since 2017. Back then, flights were also maintained 2-weekly. Overall, Air Europa will operate a total of 15 flights between the two cities this season and offer 2.616 seats each way.
Air Europa strengthens Lanzarote operations
Apart from the Barcelona flights, Air Europa is also introducing seasonal operations between Santiago de Compostela and Lanzarote on 2 August. The two complement the SkyTeam member's year-round flights from Madrid and Bilbao to the Canary Islands' airport. This summer, Air Europa is operating total of 644 flights between Lanzarote and the mainland, offering almost 120.000 seats.
Air Europa adds almost one million seats
Air Europa has significantly grown its operations with 8.6 million seats available this summer season, up almost a million on S22. Apart from the new Lanzarote service, the carrier has launched flights between Madrid and Santorini, as well as between New York JFK and Santo Domingo this summer. Furthermore, it has restored operations from Madrid to Athens, Alghero and Tunis.
Overall, Air Europa has increased its seat capacity by almost 10% on S22. It has a total of 40,256 operations scheduled for the summer, an increase of 2.4%. The airline has the most capacity out of Madrid on domestic destinations, based on Cirium schedule data.