New Route of the Day (31 October 2022): airBaltic between Riga and Marrakech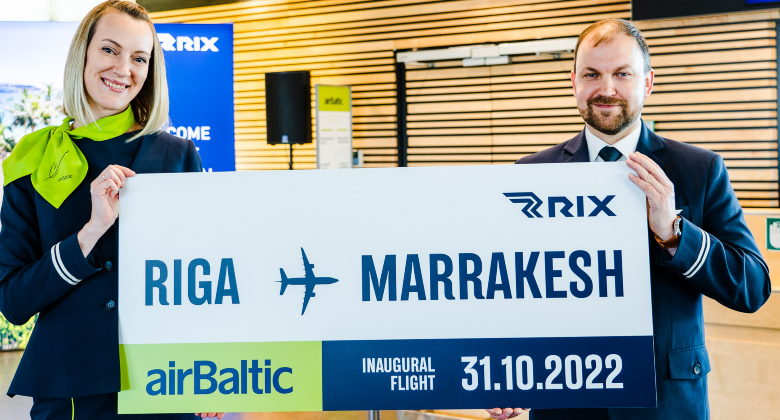 airBaltic (IATA code BT) now serves Morocco for the first time. On Monday 31 October the carrier began 2-weekly service on the 3,735-kilometre route between its biggest base of Riga in Latvia and Marrakech. No other carrier connects these two airports. The service will be flown on Mondays and Fridays and is currently bookable until 24 March 2023. The airline's A220-300s will operate the roughly five and a half hour flight to Africa.
What they said
Pauls Cālītis, Chief Operations Officer at airBaltic, said: "We are excited to launch our first ever scheduled route to Africa. Marrakesh or the so called Pearl of the South is both an exotic and warm destination, and important centre of economics, also for Latvia. Moreover, it has plenty to offer for culture lovers as well. As the leading airline in the Baltics, we continue to build our network, adding more captivating leisure destinations also for the winter season."
Fourth longest route this winter
This summer, airBaltic's longest route was the 3,140-kilometre route from Riga to Lisbon. However, this new route ranks only fourth in winter despite being 600 kilometres longer. This is because airBaltic has resumed seasonal (winter) service to Dubai (4,320 kilometres) and Tenerife TFS (4,510 kilometres). It has also launched a new Gran Canaria route (2-weekly from 1 November) which clocks in at 4,460 kilometres.