New Route of the Day (4 August 2021): Belavia between Minsk and Kutaisi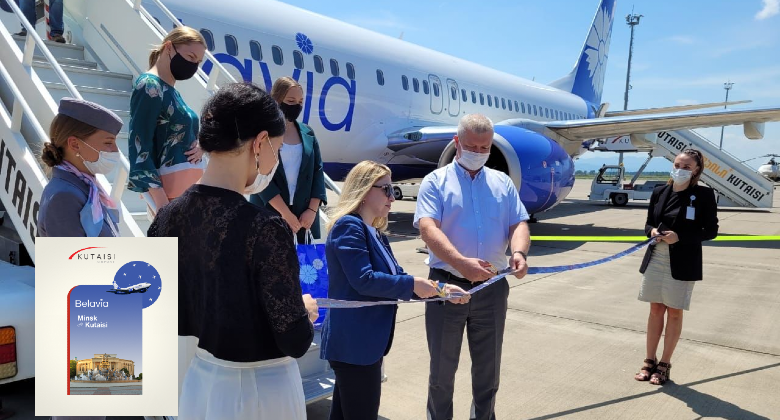 Belavia, the national carrier of Belarus, was recently banned from flying into the EU in response to the incident relating to a Ryanair flight that was forced to make an unscheduled stop in the country. With plenty of spare aircraft capacity, the carrier began a 2-weekly service from Minsk to Kutaisi in Georgia on Wednesday 4 August. The other flight is on Saturdays. The inaugural service on the 1,690-kilometre route (flight number B2 729, operated by a Boeing 737-800 registration EW-457PA) departed Minsk at 09:39 local time and arrived in Kutaisi just under three hours later at 13:33 local time. The return flight (B2 730) departed the Georgian airport at 15:30 and arrived back in Belarus at 17:06 local time.
Belavia also added three new Russian routes
In addition to starting this new service to Georgia, Belavia launched three new routes to Russia back in May. The new destinations, all served just weekly, were Ekaterinburg, Samara and Ufa. None of these routes face direct competition. According to Cirium Data and Analytics, in August 2019 Belavia was serving over 20 destinations in the European Economic Area, including daily flights to Amsterdam, Barcelona, Paris CDG, Prague, Rome FCO, Vilnius and Warsaw WAW. It is not clear when the carrier will be allowed to resume flights to the EU.