New Route of the Day (4 January 2022): Saudia between Jeddah and Amsterdam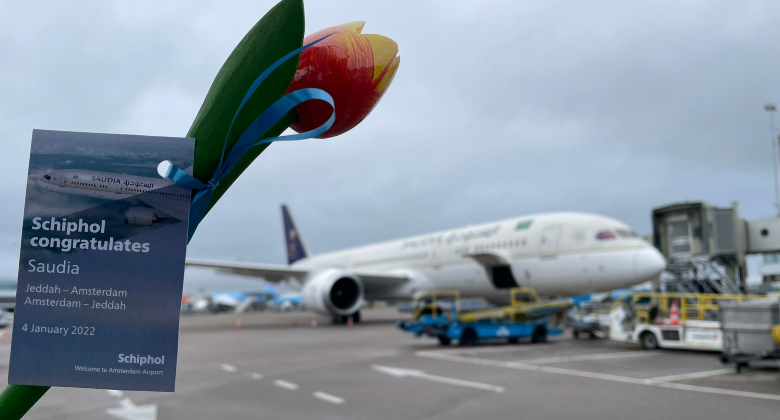 Saudia chose 4 January as the launch date for its new 2-weekly (Tuesdays and Thursdays) service between Jeddah and Amsterdam. The 4,500-kilometre route will be operated using the airline's 787-9s and faces no direct competition. According to Cirium data, frequency is set to increase to 4-weekly from April with the addition of Friday and Sunday flights. Saudia also operates 2-weekly non-stop service from Riyadh to Amsterdam using the same flight numbers (SV 215 and SV 216) for both routes as they operate on different days of the week. However, the Riyadh service appears to be suspended from the end of March.
Saudia's pre-pandemic European network
Prior to the start of the pandemic Saudia offered non-stop services to Jeddah (JED) and/or Riyadh (RUH) from a significant number of European airports. Cirium data shows the following had at least 30 flights in 2019:
Ankara: JED
Athens: JED/RUH
Frankfurt: JED/RUH
Geneva: JED/RUH
Istanbul IST: JED/RUH
London LHR: JED/RUH
Madrid: JED
Manchester: JED
Milan MXP: JED/RUH
Munich: JED/RUH
Paris CDG: JED/RUH
Rome FCO: JED/RUH
Vienna: JED
Since 2019, Saudia has added non-stop service from both Amsterdam and Madrid to Riyadh. European carriers to offer non-stop service between Europe and Saudi Arabia in 2019 included British Airways, KLM, Lufthansa, Pegasus Airlines and Turkish Airlines.