New Route of the Day (4 July 2021): Wizz Air between Memmingen and Lviv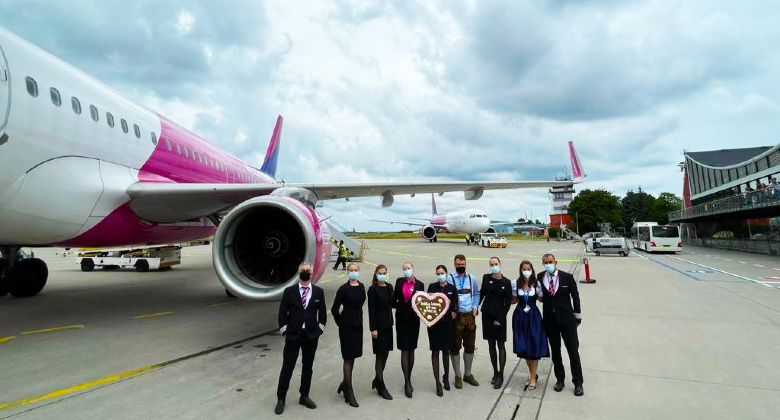 Wizz Air's expansion in Germany is on-going, with the ULCC starting a new route on Sunday 4 July between Memmingen in southern Germany and Lviv. The 1,020-kilometre route will be served 2-weekly with flights on Thursdays and Sundays. The inaugural service (flight W6 6726 operated by an Airbus A321 registration HA-LXU) departed the German airport at 16:56 local time and touched down 92 minutes later in the Ukrainian city at 19:28 local time. The two airports were previously connected by Ryanair, between October 2018 and August 2020.
Wizz Air's German network continues to grow
Wizz Air now serves an impressive 24 destinations from Memmingen, which lies around 110 kilometres west of Munich. It started serving the airport in 2009. Among the 11 German airports that Wizz Air serves, it ranks second this month for weekly departures (59), well behind Dortmund (151) but ahead of Berlin (32) and Hamburg (21). This also makes it the busiest airline at Memmingen, ahead of Ryanair, which currently offers 47 weekly departures.
From its base in Lviv, Wizz Air is offering service to 19 destinations this summer with a total of over 40 weekly departures. A further four routes (Budapest, Lisbon, Tallinn and Vilnius) are set to start/resume in W21. As in Memmingen, Wizz Air and Ryanair are the two biggest carriers at Lviv, though here they only account for around 35% of all flights this summer, as opposed to well over 95% in Memmingen.