New Route of the Day (4 November 2023): Cabo Verde Airlines between Sal and Milan BGY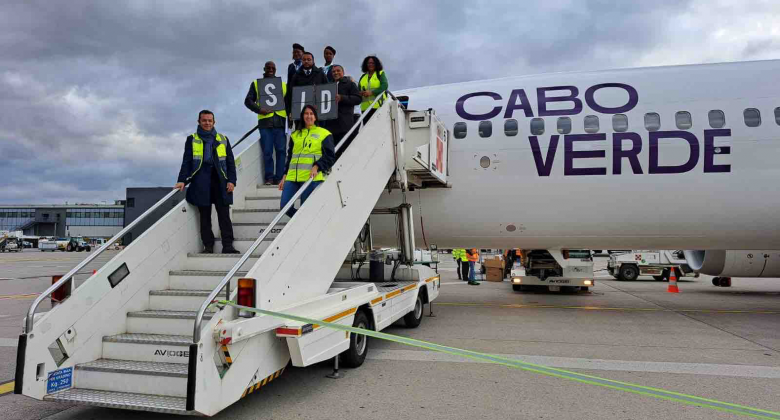 Cabo Verde Airlines introduced a new weekly service between Sal and Milan BGY on Saturday 4 November. The 4,440-kilometre service will be maintained with its 172-seat 737 MAX 8 aircraft. It faces no competition. The carrier last maintained flights between the two cities in May 2016.
Flight VR630 departs Sal at 08:00 local time, landing at Milan BGY at 16:00 local time. The return service, operating as flight VR631, takes off from the Italian airport at 17:00 local time, touching back down in Cape Verde at 21:10 local time.
Cabo Verde Airlines rebuilds network
Cabo Verde Airlines, formerly known as TACV, has experienced numerous setbacks over the past few years resulting from the covid pandemic. The carrier was renationalised by the government In July 2021 after its former owner Loftleidir Icelandic, part of the Icelandair Group, could no longer support the airline. It has since begun rebuilding its international operations, having restored flights to Lisbon and Paris CDG, alongside Milan BGY. The airline intends to introduce services to Boston in the US and Fortaleza in Brazil in the near future. Prior to the pandemic, the carrier served 11 international destinations.
Cabo Verde is an archipelago state located off the west coast of Africa in the Atlantic Ocean. The country gained independence from Portugal in 1975. Cabo Verde has become a popular tourist destination, known for its beaches, diverse landscapes, and vibrant culture. The new service from Milan BGY is targeting Italian holidaymakers, with capacity on the route being sold partly by tour operators while the rest are being offered for sale directly to consumers by the airline.
Milan BGY anticipates record winter season
Milan BGY boasts a range of new routes and enhanced frequencies during W23/24, which is expected to be its busiest on record. Apart from the new Sal flights, the airport's largest carrier, Ryanair, has expanded its network by adding a two-weekly service to Kaunas in Lithuania and Rovaniemi in Finland respectively. Furthermore, it has introduced a new 2-daily service to the Albanian capital of Tirana.
During Q4, Milan BGY has 4,495,982 seats on the market, representing an increase of 18.7% on the pre-pandemic 2019. The number of flights has also increased, from 20,556 four years ago to 23,845 in Q4 2023, based on Cirium schedules data.