New Route of the Day (5 May 2023): Turkish Airlines between Istanbul IST and Palermo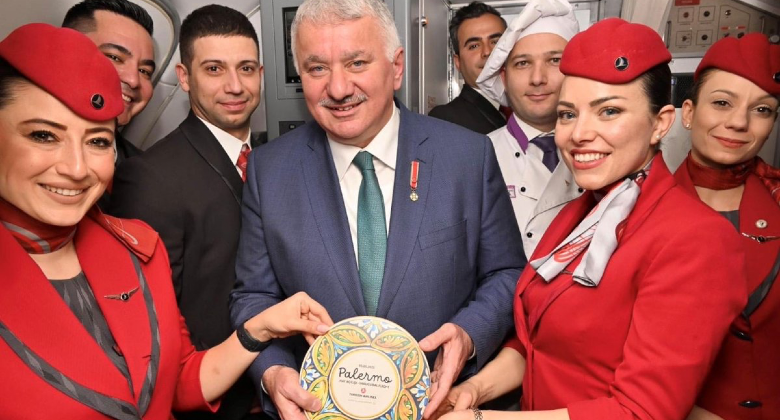 Turkish Airlines launched flights between its Istanbul IST hub and Palermo on Friday 5 May. The 1,380-kilometre service becomes the carrier's ninth destination in Italy and will be served 4-weekly on Mondays, Wednesdays, Fridays and Sundays with the 737-800 aircraft. Turkish Airlines faces no competition on the route.
Palermo joins the Turkish flag carrier's existing network in Italy which includes Bari, Bologna, Catania, Milan BGY, Milan MXP, Naples, Rome FCO and Venice VCE.
What they said
Bilal Eksi, CEO of Turkish Airlines, said: "We are glad to add Palermo to our extensive flight network as our 344th worldwide and 9th Italian destination. As we strengthen our bonds with Italy with the new route, our guests from Palermo will be able to enjoy the unparalleled flight network of our flag carrier on their travels while our guests from all around the world will have the chance to experience Palermo's wonders with Turkish Airlines privilege."
Salvatore Burrafato, President of airport operator Gesap, added: "The fact that such an important airline decided to invest in our airport and in the city of Palermo confirms the reliability of the management and of all the operators who work every day to guarantee the efficiency and growth of our services."
Turkish Airlines adds two new routes in 2023
Palermo becomes Turkish Airlines' second new route this year, following on from the introduction of flights between Istanbul IST and Krakow. The Turkish carrier has so far scheduled one more addition to its network for this year, with services to Detroit to launch 15 November.
In late 2022, Turkish Airlines outlined it was targeting the introduction of up to 28 destinations in the coming years. Among those were both Krakow and Palermo. Furthermore, the list includes five destinations in the Americas, ten in Europe, six in the Asia Pacific region, and seven in Africa and the Middle East. Besides the two already launched this year, the European destinations include Bergen, Iasi, A Coruna, Lankaran, Makhachkala, Nantes, Newcastle and Timisoara.